The impressionistic story of a Texas family following the life journey of the eldest son, Jack, as he tries to reconcile a complicated relationship with his tyrannical father. Spanning Jackís life from the innocence of childhood to his disillusioned adult years, he finds himself a lost soul in the modern world, seeking answers to the origins and meaning of life while questioning the existence of his own faith.
Terrence Malick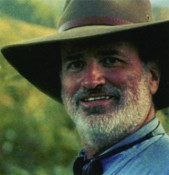 Terrence Malick (Illinois, 1943) is a real cult figure in the history of American cinema. His first work, Badlands (1974), landed the Golden Shell at San Sebastian Festival. Later, with Days of Heaven (1978) he went on to secure the Best Director award at Cannes Festival followed by the Golden Bear at Berlin Festival for The Thin Red Line (1999). The Tree of Life won the Golden Palm at the last Cannes Festival, and the FIPRESCI Grand Prix 2011, which will be presented in San Sebastian.
Director:
Terrence Malick
Screenplay:
Terrence Malick
Production:
Sarah Green, Bill Pohland, Brad Pitt, Dede Gardner, Grant Hill
River Road Entertainment
2000 Avenue of the Stars, Suite 620-N
Los Angeles, CA 90067
Tel 1 213 253 4610
www.riverroadentertainment.com

Co-Production:
Plan B Entertainment (USA) / Brace Cove Productions (USA)

Photography:
Emmanuel Lubezki
Edition:
Hank Corwin, Jay Rabinowitz, Daniel Rezende, Billy Weber, Mark Yoshikawa
Music:
Alexandre Desplat
Cast:
Brad Pitt, Sean Penn, Jessica Chastain
Format:
35 mm
Sales:
Summit Entertainment
1630 Stewart Str., # 120
90404 Santa Monica, California
Tel 1 310 309 8400
Fax 1 310 828 4132
markets@summit-ent.com
www.summit-ent.com

SUMMIT INTERNATIONAL Tel +1 310 309 8400 markets@summit-ent.com
Running Time:
140 m.
Director:
Format: