On Sunday 19th October 1997, Pilar Miró died at the age of 57. The news hit the front pages of almost every Spanish newspaper, packed with praise and manifestations of admiration and respect. However, only a few years previously, news referring to her had been quite the opposite; she was accused of favouring friends from her public positions, of being dictatorial, corrupt... Pilar Miró was a film director, general director of the Film Institute, general director of RTVE, but she was above all a woman of her time, a fertile creator and a controversial manager, who represented both a reality and an enigma. Who was that woman who did what few of her sex and generation were able to achieve in Spain?
Diego Galán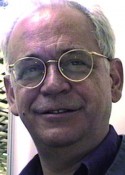 Has written several books on film, including Jack Lemmon nunca cenó aquí (2001), in which he ruminated on his experiences as director of the San Sebastian Festival, a position he held in two stages (1986-1989 and 1995-2000). He was a critic with the weekly Triunfo and with the daily El País, to which he regularly contributes with articles, jury at international festivals and director of TV series -Memorias del cine español (1977), Queridos cómicos (1992), Una historia del Zinemaldia (2010) in collaboration with Carlos Rodríguez - and of the documentary Pablo G. del Amo, un montador de ilusiones (2005).
Director:
Diego Galán
Screenplay:
Diego Galán
Production:
Paula Conte
RTVE con la colaboración de Zebra Producciones, S.A.
Photography:
José Luis López-Linares, Alfonso Postigo
Edition:
Juan Barrero
Sound:
Sergio Deustua, Gonzalo Ballester
Featuring:
Ana Belén, Marisol Carnicero, Enrique Cerezo, Emma Cohen, Patricio de la Nuez, José Manuel Gómez Benítez, Javier Gurruchaga, Fernando Lara, Joaquín Leguina, Jesús Martín, Fernando Méndez Leite, Gonzalo Miró, Pedro Moreno, José Luis Olaizola, Pedro Olea, Luis Ramallo, Lola Salvador, Aitana Sánchez Gijón, Ángel Sánchez Harguindey, Emma Suárez, Owen Thompson, Imanol Uribe
Format:
Betacam Digital
Sales:
RTVE
Avda. Radiotelevisión 4, Edificio Prado del Rey
28223 Pozuelo de Alarcón, España
Tel 34 91 581 7992
Fax 34 91 581 7757
www.rtve.es

Running Time:
61 m.
Director:
Format: