---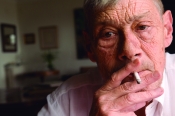 SPAIN - 1984
Director: Antxon Ezeiza
Screenplay: Antxon Ezeiza
Photography: Javier Aguirresarobe
This work by the filmmaker from San Sebstian, Antxon Ezeiza (1935-2011) put an end to the project Ikuska, a series of 20 documentary shorts in the Basque language on themes always related to the Basque Country produced between 1978 and 1982.
---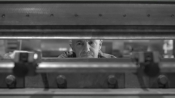 -
Director: Koldo Almandoz
Koldo Almandoz
Screenplay: Koldo Almandoz
Photography: Javi Agirre
Cast: Ramon Agirre Anartz Zuazua Iker Bereziartua Koldo Almandoz
The employee comes to the factory every day. He is the only person who is qualified to do his particular job. It is precise, mundane, and repetitive work. Every morning he goes through the same drill, starting up each machine. Today, though, he has made a decision...
---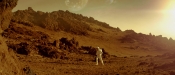 - 2011
Director: Martín Rosete
Martín Rosete
Screenplay: Luiso Berdejo
Photography: José Martín Rosete
Cast: Jonathan D. Mellor Féodor Atkine (narrador) Javier Cidoncha Luna Montignier Peiró
The French voice of an old man jumps from one extreme scene to another, confused by the story which he is trying to tell us. Until he finally is aware of it…
---
A hugely popular section screening big premieres to packed sessions in a cinema with seating for an audience of 3,000, cutting-edge screening systems and a giant 400 m² screen.
Every morning, the Velodrome is set aside for a kids' audience. Thanks to an agreement with Basque primary and secondary schools, the Velodrome offers an exclusive programme treating schoolchildren to a film in Basque on the giant screen.