You are in:
Home
> 2014. 62nd Edition > Sections and Films
Ventos de Agosto / August Winds
The arrival to a small coastal village in Brazil of a researcher registering the sound of the trade winds and a surprise discovery take Shirley and Jeison on a journey that confronts them with the duel between life and death, loss and memory, the wind and the sea. A first film by Gabriel Mascaró, winner of a special mention at the Locarno Festival.
BIOGRAPHY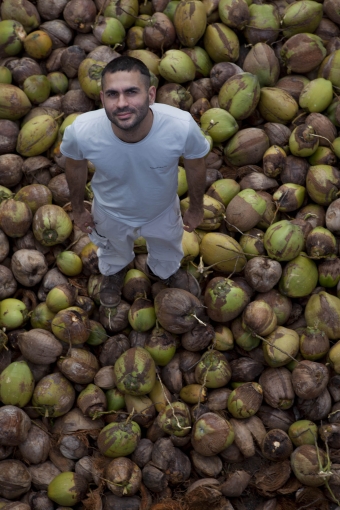 Gabriel Mascaro was born in Recife (Brazil) in 1983. Spanning cinema and the visual arts, his work has been shown at the Guggenheim, the Barcelona Museum of Contemporary Art, the MoMA Documentary Fortnight and the Athens and São Paulo Biennales. He has written and directed four feature documentaries - KFZ-1348 (2008), Um Lugar ao Sol (2009), Avenida Brasília Teimosa (2010) and Doméstica (2012) - in addition to two shorts also screened at numerous festivals. Ventos de Agosto is his first feature fiction and won a Special Award at Locarno Festival.

CAST & CREW
Director
Screenplay
Gabriel Mascaro, Rachel Ellis
Production
Desvia Produções
Rachel Ellis
Photography
Gabriel Mascaro
Edition
Ricardo Pretti, Eduardo Serrano
Cast
Dandara de Morais, Geová Manoel dos Santos
Format
DCP FOLLOWING DCI
Sales
Running Time
77 m.
Country
Brazil