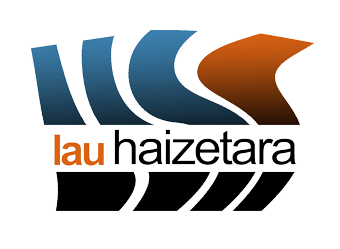 XIV LAU HAIZETARA DOCUMENTARY FILM CO-PRODUCTION FORUM
Kursaal, The Industry Club, Rooms 8 and 9. Thursday, September, 27th.
Organised by IBAIA (Association of Independent Audiovisual Producers of the Basque Country) and the Industry Department of the San Sebastian Film Festival, this forum is an space in which to present documentary projects to potential funders and experts from the audiovisual and cinema sectors. It is also a meeting point for professionals from the audiovisual sector linked to the documentary genre.
---
SELECTED PROJECTS
ARZAK, SINCE 1897
Director: Asier Altuna
Production: Bainet Zinema
Spain
LA FLOTA DE INDIAS
Director: Antonio Pérez
Production: Inicia Films – Trueday Films
Spain
LA GRAN BODA DE NAGORNO KARABAKH
Directors: Guido Belforte Balián – Santi Winer
Production: Salon Indien Films – Linda Films – HY Pictures – 39 Films
Spain – Italy – Armenia – Argentina
LOBSTER SOUP
Directors: Rafael Molés – Pepe Andreu
Production: Suica Films – REC Grabaketa Estudioa - Axfilms
Spain
MAL DE CAÑA (*)
Director: Juan Zapata
Production: Batabat
Spain – Dominican Republic
MATRIOSKAS, LAS NIÑAS DE LA GUERRA
Director: Helena Bengoetxea
Production: Haruru Filmak – Sincro Producciones
Spain – Cuba
NEWTOPIA
Director: Audun Amundsen
Production: Upnorth Film
Norway - Indonesia
NIÑO DE ELCHE
Directors: Marc Sempere – Leire Apellaniz
Production: Señor y Señora, S.L.
Spain
THE OTHER SIDE OF THE RIVER (**)
Directors: Tamara Taro – Jakob Krese
Production: Doppelplusultra Film und TV Produktion
Germany
PERSIA ON AIR
Director: Javier Tolentino
Production: Quatre Films
Spain
THE DEMOCRATIC HYPOTHESIS
Director: Thomas Lacoste
Production: Sister Productions
France
THE MISTERY OF THE PINK FLAMINGOS
Director: Javier Polo
Production: Japonica Films
Spain
THERE WAS AND THERE WASN'T
Director: Andrea Capranico
Production: Ladoc Films
Canada – Italy
WE DIE
Director: Rebeca Sánchez
Production: Kepler Mission Films – Perro Negro Cine – White Leaf Producciones
Spain – Mexico
(*)
This project has participated in the last DocsBarcelona edition
(**)
This project has participated in the last FIPA's edition (Festival International de Programmes Audiovisuels, Biarritz-France)