A celebration of flowers in hell
Tuesday, September 21st, 2021
A special event was held yesterday at the Baluarte restaurant to present the book "Flowers in Hell" published to mark the retrospective devoted to the Golden Age of Korean Cinema at the Festival this year, which all three coordinators of the book took part in.

Quim Casas explained that the retrospective on Korean cinema in the 50s and 60s was planned for last year but had to be cancelled because of the pandemic, and for the same reason the number of films had been reduced from 25 to 10. He also said that the book had been written by eight Korean specialists as they felt it was vital for the authors of the texts to be really familiar with the context in the country in that period. Ana Cristina Iriarte confessed that she knew nothing about Korean cinema from this period when the project began but she was really interested in finding out where films like Parasites came from, while Roberto Cueto revealed that the selection process for the films had been really addictive, and that although these films didn't get to Europe, the country had a powerful film industry with its own star-system.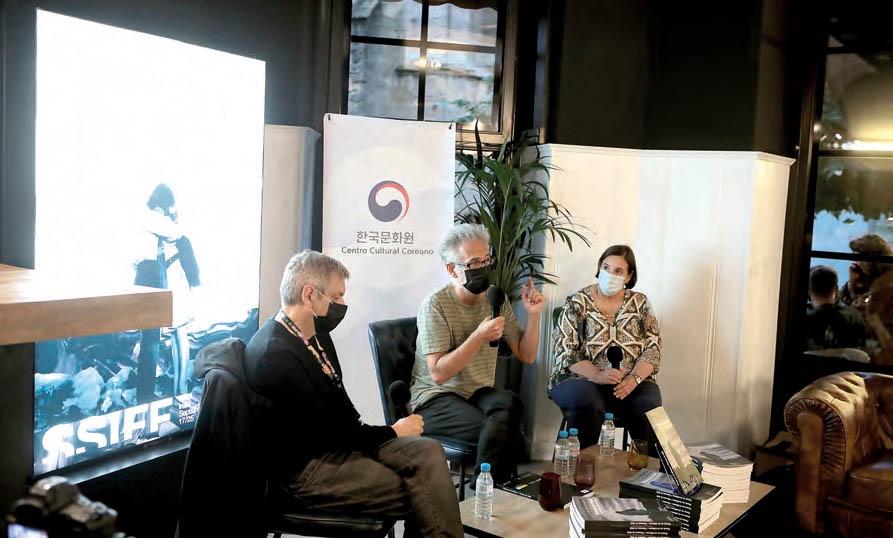 Roberto Cueto, Quim Casas and Ana Cristina Iriarte, coordinators of the book "Flowers in Hell".