The accolade given by GEHITU will recognise the title that best represents gender and sexual diversity
A jury made up of members of GEHITU, the Basque Association of Gays, Lesbians, Transexuals and Bisexuals, has selected five Latin American movies as finalists of the 10th Sebastian Latino Award, to be presented during San Sebastian Festival's 70th edition. The chosen titles are Errante corazón (Ámame), Marte Um (Mars One), Petit mal, Sublime and Un varón
The award goes to the Latin American feature that best represents the defence of the demands and values of the LGTBI Community the length and breadth of the continent.
"The selection reflects all the plurality, diversity and contradictions that occur between LGTBI people", say GEHITU. The collective stresses that this representation makes it possible to see that "the LGTBI-phobia suffered by these people must be crossed with other factors to be taken into account, such as age, social class, legal situation and a long list of others; factors which can worsen their life projects". They also add that all of this "prevents the clean, non-binary and unprejudiced approach of younger people from becoming that of all men and women."
In 2021, the Sebastiane Latino went to the Brazilian production Medusa, by Anita Rocha da Silveira, who describes the reality of women and the LGTBI collective through fantasy cinema. In keeping with tradition, one of the five finalist movies, Nudo Mixteco, by Ángeles Cruz, will screen in different towns of Gipuzkoa (Deba, Lasarte and Tolosa) on the first weekend of the San Sebastian Festival.
By issuing its call for the 10th edition of the award, the winner of which will be announced in August, GEHITU continues to support Latin American LGTBI cinema in the framework of the San Sebastian Festival. Similarly during the 70th edition, running from September 16-24, GEHITU will organise the 8th Ibero-American LGTBI Film Festival Meeting, to be attended by representatives of more than 25 Spanish and Latin American competitions.
---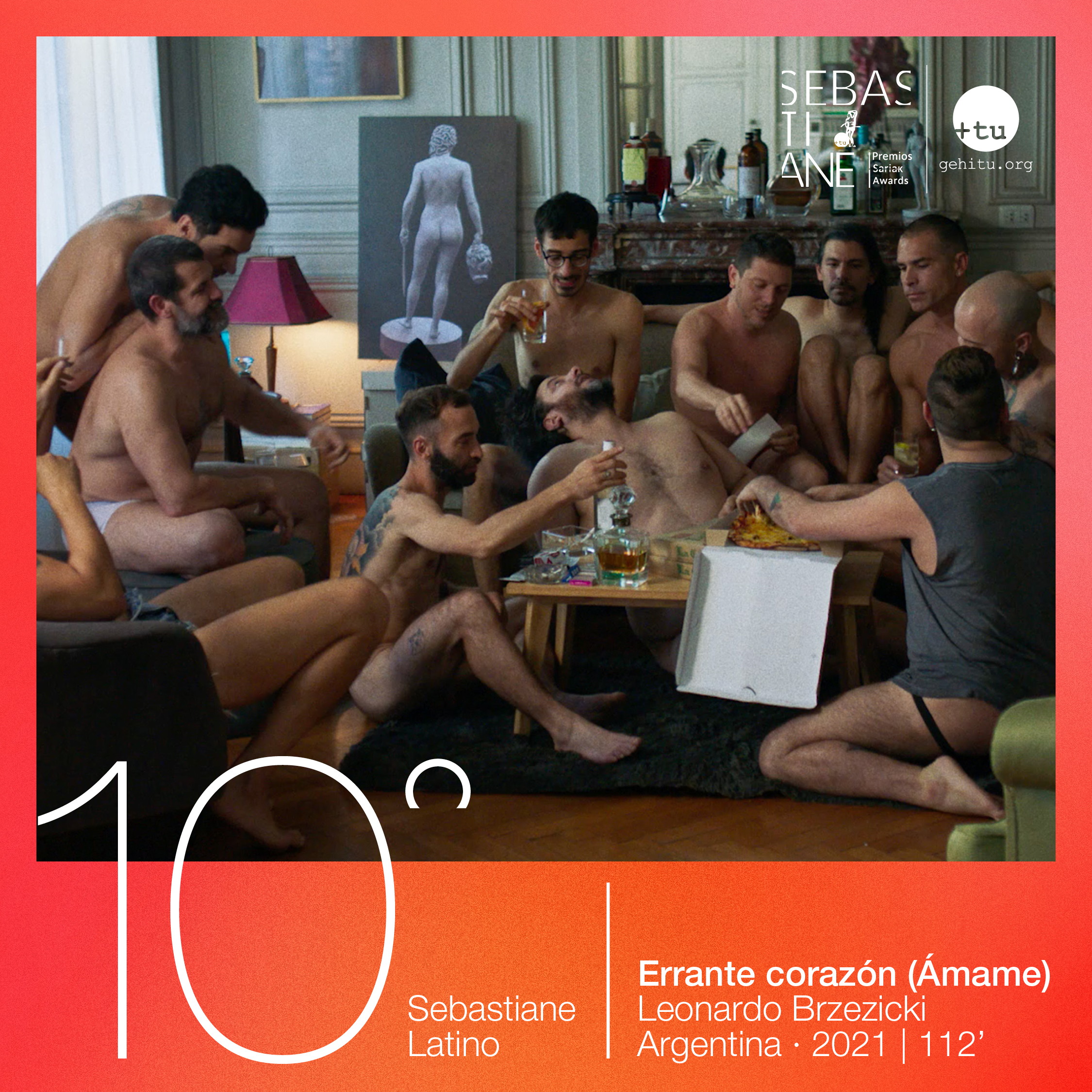 ERRANTE CORAZÓN (ÁMAME)
leonardo brzezicki | argentina, BRAZIL, NETHERLANDS, CHILE | 2021 | 112'
ÁMAME tells the tale of Santiago, an emotionally broken man who seems to have nothing to hold onto and whose personal life has completely lost its direction. Together with Laila, his teenage daughter, he will live through what feels like a chaotic summer in Argentina and Brazil, yet which will finally become a turning point in their relationship and lives. This is the story of a daughter's emancipation from her father, and at the same time that of a man who desperately wants nothing more than to love and be loved.
---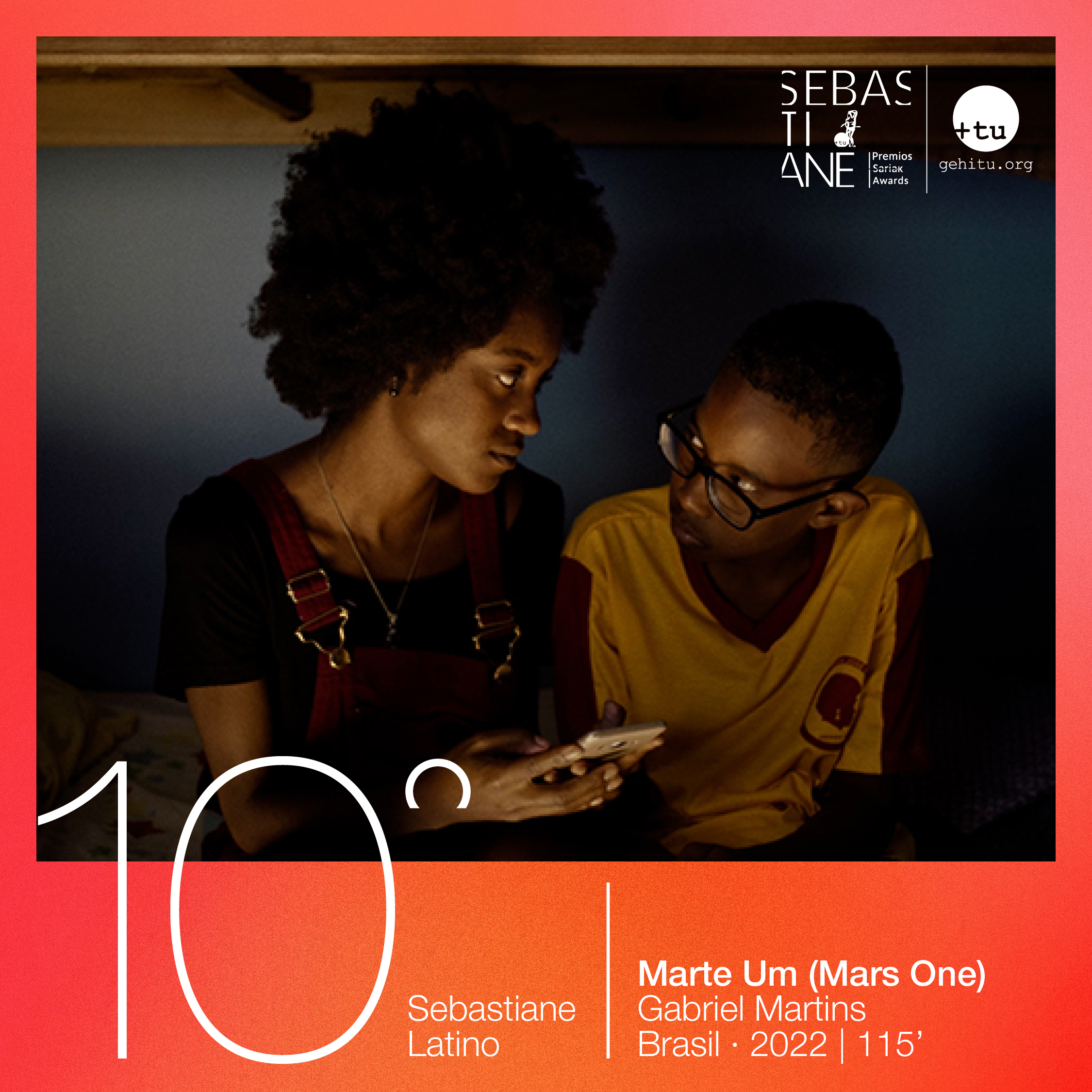 MARTE UM (MARS ONE)
GABRIEL MARTINS | BRAZIL | 2022 | 115'
The members of the Martins family, hopeful dreamers, live quietly on the outskirts of a large Brazilian city. After the disappointing investiture of an extreme right-wing president, and as a lower-middle class black family, they feel the tension of the new reality as the political power takes hold. Tercia, the mother, reinterprets her world after an accidental occurrence makes her believe she is cursed. Wellington, her husband, puts all his hopes into the footballing career of their son, Deivinho, who grudgingly follows his father's ambitions despite secretly wanting to study astrophysics and colonize Mars. Meanwhile, his elder daughter, Eunice, falls in love with a young free-spirited girl and wonders whether the time has come to leave home.
---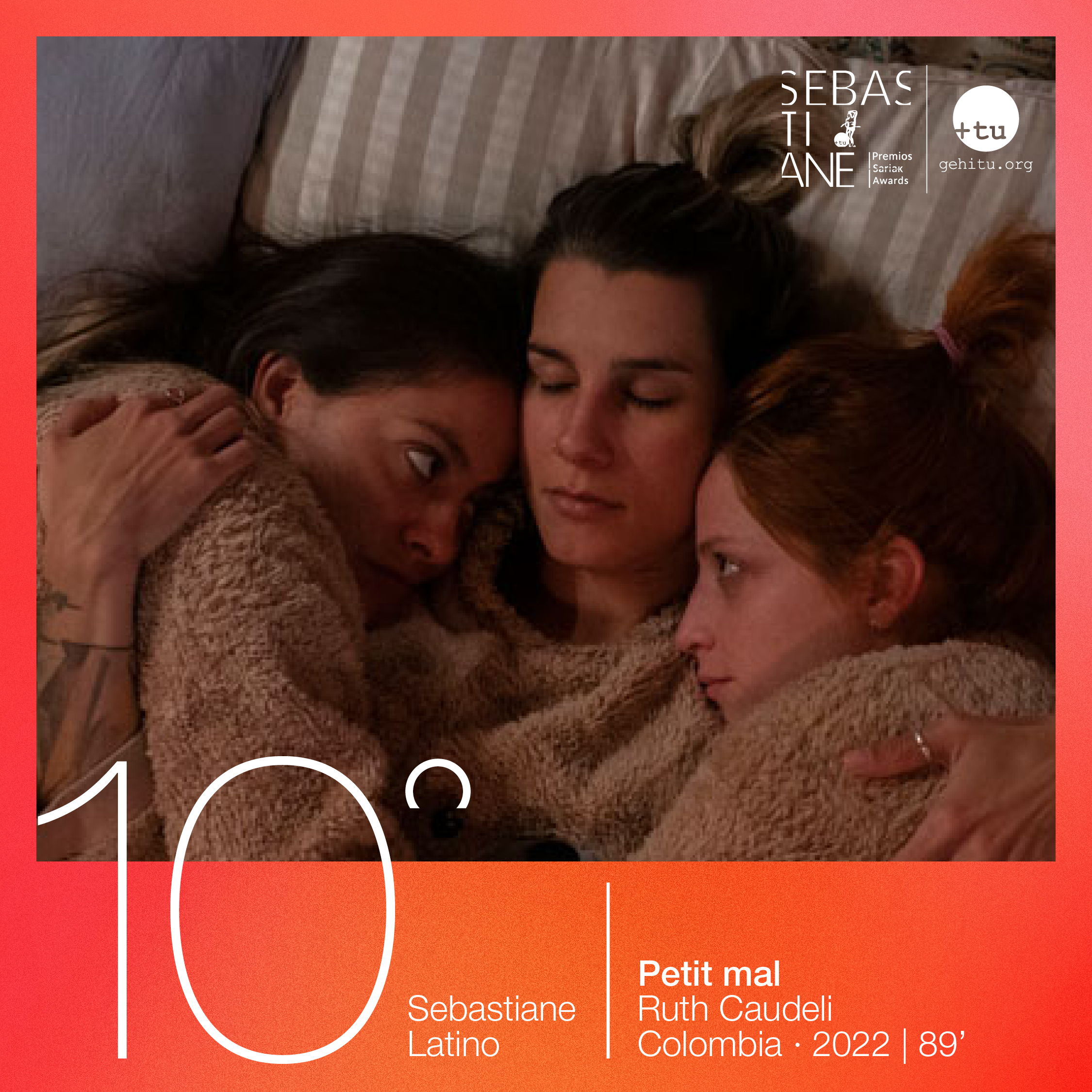 petit mal
ruth caudelI | ColoMbia | 2022 | 89'
Have you ever come across a "throuple"? We open the doors of our home to show you how our life is, how we, as a trio of women, live the absence of one of us. This real fiction shows us how we cope with loneliness, jealousy and how we must adapt when three become two.
---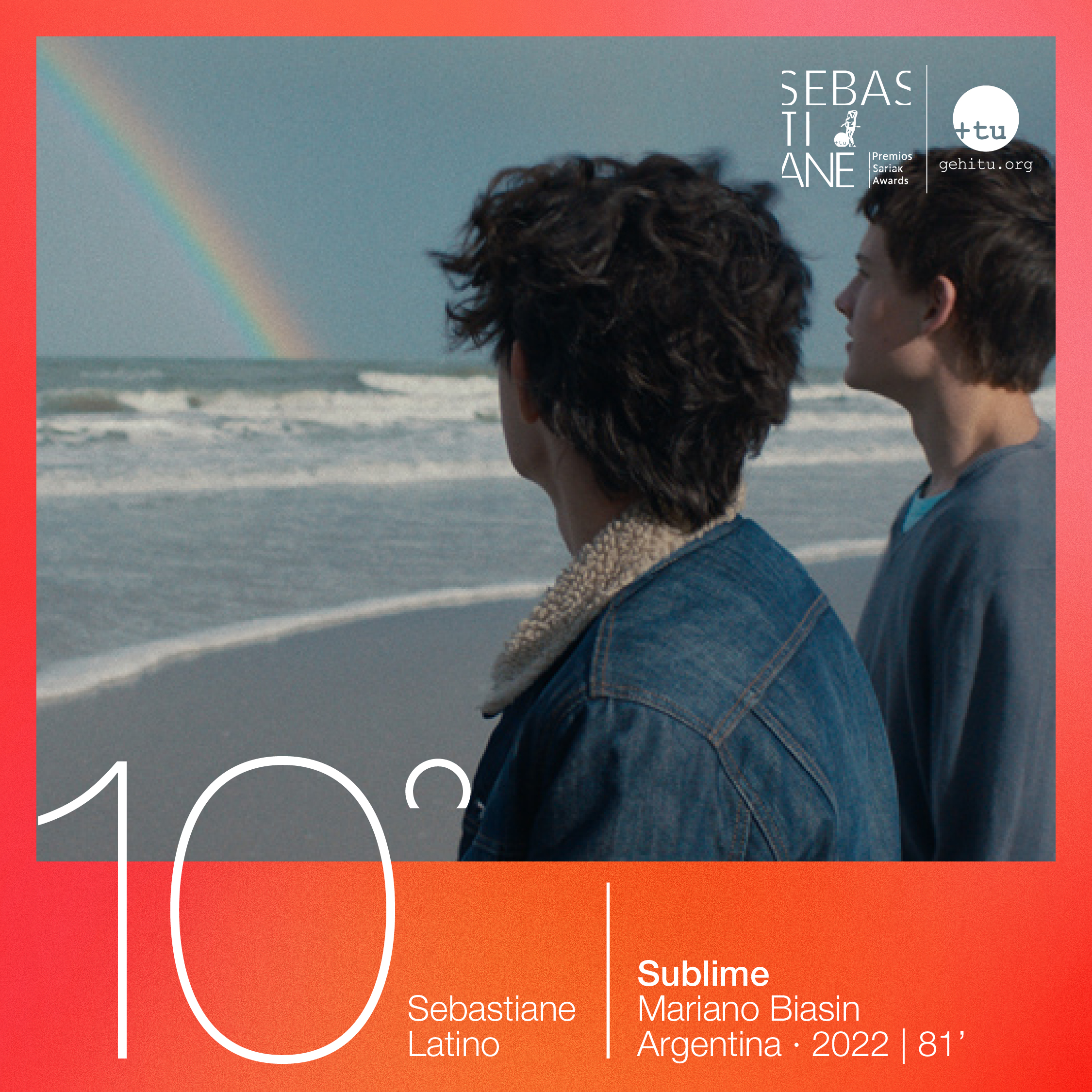 SUBLIME
MARIANO BIASIN | ARGENTINA | 2022 | 81'.
Manuel (16) lives in a small coastal town. He plays bass in a band with his best friends. One of them is Felipe, with whom he shares a strong friendship from a very young age. Manuel is dating Azul, a relationship that they are intensely exploring. But when the moment of his first time comes, Manuel feels something completely new that makes him see things with different eyes.
---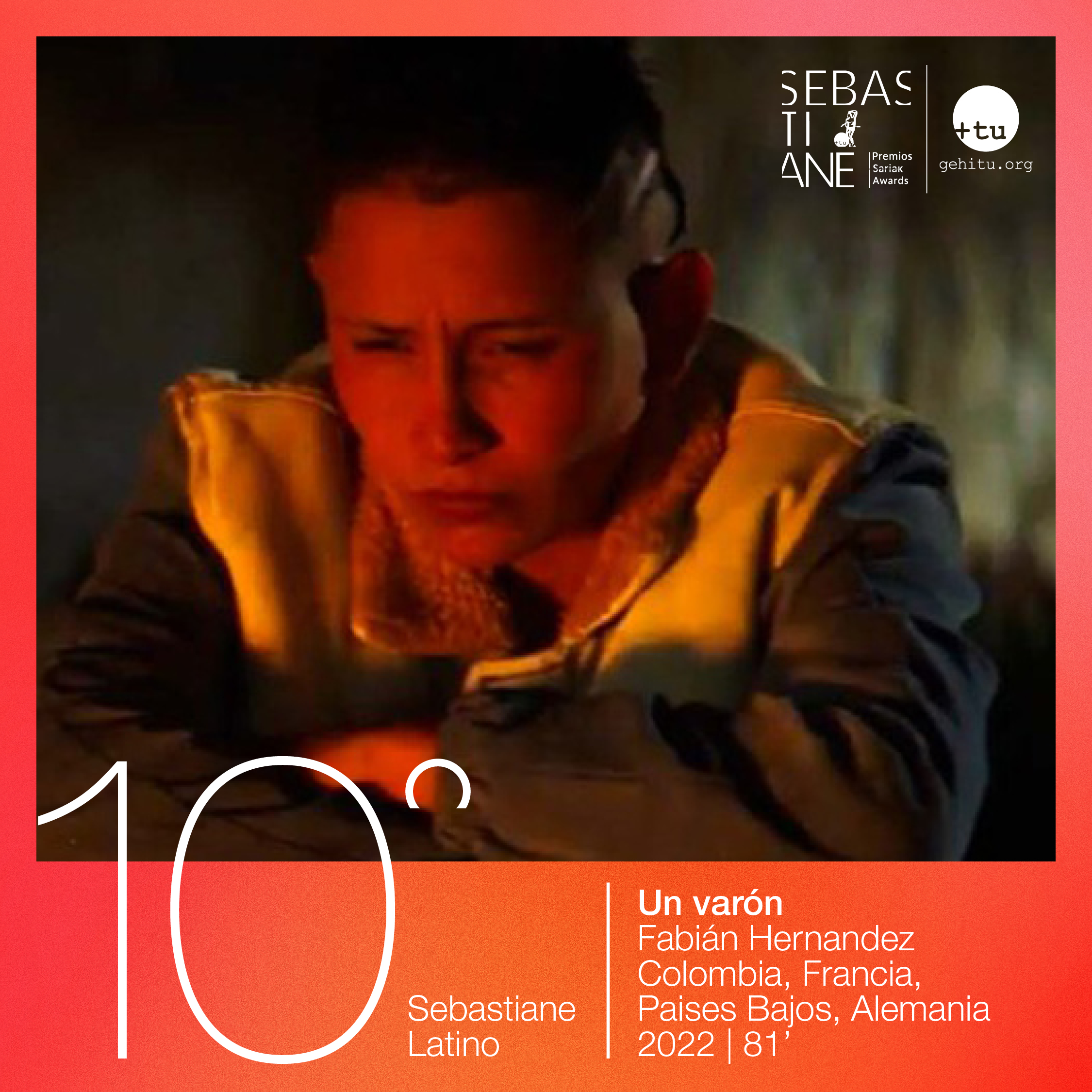 un varón
fabián hernández | ColoMbia, franCE, NETHERLANDS, GERMANY | 2022 | 81'
Carlos lives in a youth hostel in the centre of Bogotá, a kind of refuge that tries to soften the harshness of life. It is Christmas and Carlos misses being unable to spend the day with his mother in prison and his sister, both lost in the spiral of urban violence. When he comes out of the hostel, Carlos is faced with the toughness of the streets of his district, ruled by the law of the strongest, the alpha 'macho'. While waiting for a family reunion, Carlos must show that he too can be one of them, while deep down he has to face up to decisions that contradict those expressions of masculinity.