For the first time the programmed films will compete for an award given by the Tokyo Gohan Film Festival
Friday, July 18th, 2014
Today, July 18, the Basque Culinary Center, the San Sebastian Festival and the Berlin International Film Festival announced the programme of the "Culinary Zinema" section. The press conference was attended by Thomas Struck, Head of the "Culinary Cinema" section at the Berlin Festival, Joxe Mari Aizega, Director of the Basque Culinary Center, and José Luis Rebordinos, Director of the San Sebastian Film Festival.

The collaboration between the San Sebastian Festival, the Berlin Festival and the Basque Culinary Center, now underway for four years, aims to combine the biggest film event of the year in the Basque Country with the gastronomic wealth of one of the regions to boast the highest concentration of Michelin stars in the world.

The fourth edition of "Culinary Zinema" will open on September 20 with the film The Hundred-Foot Journey, a flavour-packed comedy starring Academy Award winner Helen Mirren, directed by proclaimed filmmaker Lasse Hallström and produced by Steven Spielberg and Oprah Winfrey. A total of seven full-length films and four short films make up this year's programme.

As usual, the selection will be accompanied by themed dinners prepared by esteemed international chefs at the Basque Culinary Center and the restaurants Mirador de Ulía, ni neu and Tenis Ondarreta.

This year, "Culinary Zinema" will also see a first collaboration with the event dedicated to food-related movies, the Tokyo Gohan Film Festival, began in 2010 with the concept of not only watching a movie, but experienceing a meal with our five senses, with good movies, good music, by programming "Delicious Films". The festival is taking place around Omote-Sando, Harajuku area where the hottest spot for lifestyle and culture. A jury selected by the Tokyo Gohan Film Festival will give one of the films programmed in the section "Culinary Zinema" an award of €10,000 for the distributor of the film, or to its producer (depending on which of them submitted the film).

In the words of Naoki Kai, director of the Tokyo Film Festival Gohan, "it is such a honor to collaborate with San Sebastian International Film Festival. I hope we could build a prosperous relationship and bring San Sebastian and World's best Culinary Films and its culinary culture to Japan via our Tokyo Gohan Film Festival". Tokyo Film Festival enjoys the collaboration of Yuko Shiomaki, president of pictures.dept.co.ltd.
Joint tickets for the "Culinary Zinema" screenings and dinners will go on sale on September 1 at a price of €57.20, via the usual Festival channels:

www.sansebastianfestival.com
www.kutxabank.es
The Hundred-Foot Journey
Country(ies) of production:
USA
A flavour-packed comedy starring Academy Award winner Helen Mirren and directed by the acclaimed filmmaker, Lasse Hallström. Hassan Kadam is a culinary ingénue with the gastronomic equivalent of a perfect pitch who opens an Indian restaurant in the quaint village of Saint-Antonin-Noble-Val in the south of France, a hundred feet from the Michelin starred French restaurant run by Madame Mallory: the two eateries soon declare war on one another.

Nerua, un viaje a la esencia / Nerua, a Journey to the Essence
(Short film)
Country(ies) of production:
Spain
A documentary explaining the roots and details of the project of the chef of the Nerua restaurant at the Guggenheim Museum Bilbao, a proposal that stretches beyond gastronomy.

Buscando a Gastón / Finding Gaston
Country(ies) of production:
Peru - USA
A tour of Peruvian gastronomy on the heels of chef Gaston Acurio in his quest to use cuisine as a catalyst for change in his country. Stories, dreams and flavours from a country caught up day to day in the power of cuisine.

Brooklyn Farmer
(Short film)
Country(ies) of production:
USA
A group of urban farmers in New York City called "Brooklyn Grange" set out to build the world's largest rooftop farm in one of the world's biggest cities.

Foodies
Thomas Jackson
, Charlotte Landelius
, Henrik Stockare
Country(ies) of production:
Sweden - Netherlands
The interest in haute cuisine has grown exponentially. Now, we enter the world of the most influential people on the food scene - the foodie. A subculture of blogging food critics with a mission to eat at the best restaurants on earth.

Hozour / Presence
(Short film)
Country(ies) of production:
Iran
Each year, during the 7 days mourning for the third Imam of Shiis in a small town in Iran, a special vow food called "abgoosht", is offered to more than 5000 persons. People prepare food and bread while weeping and whispering some religious chants.

Little Forest - Natsu & Aki / Little Forest - Summer/Autumn
Country(ies) of production:
Japan
Eat to live. Cook to eat. Ichiko lives off the land and recharge. A life style where everything is interconnected. A film is comprised of four seasons in Japan. The simple, yet inventive recipes are sure to make you feel hungry!

Recipe
Country(ies) of production:
Singapore
The new film by reputed director Eric Khoo (Be With Me, Tatsumi) is the story about the relationship between a woman and her ageing mother and their common love for cooking.

Soul of a Banquet
Country(ies) of production:
USA
Director Wayne Wang takes us into the world of Cecilia Chiang, the woman who introduced America to authentic Chinese food. The film is equal parts a delectable showcase of gastronomy and a touching portrait of Chiang.

Steak (r)évolution / Steak (R)evolution
Country(ies) of production:
France
Gourmet road trip looking for the best steaks in the world. Breeders, farmers, butchers, cooks, historians and business men all around the world (France, Italy, Spain, Sweden, Belgium, UK, USA, Canada, Japan, Argentina, Brazil) share their secrets.

Txipirones en su tinta / Squid in Its Ink
(Short film)
Country(ies) of production:
Spain
A sensitive dialogue between the chef Xabier Gutiérrez, the painter Juan Vich, the musician Gonzalo Busto and the producer Pello Gutiérrez. The four interpret their own versions of the dish. None of them knew the dimension of the others' work. Four takes on a very fine dish.

Programme
Day - Film

Restaurant

Chef

---

Opening. Saturday 20

• THE HUNDRED-FOOT JOURNEY

Basque Culinary Center

Chef to be confirmed

---

Sunday 21

• LITTLE FOREST - NATSU & AKI / LITTLE FOREST - SUMMER / AUTUMN

ni neu

Mikel Gallo, Kenji Takahashi

---

Monday 22

• TXIPIRONES EN SU TINTA
• FOODIES

Basque Culinary Center

Jakob Mielcke

---

Tusday 23

• HOZOUR / PRESENCE
• SOUL OF A BANQUET

Restaurante Tenis Ondarreta

Kevin Patricio

---

Wendsday 24

• BROOKLYN FARMER
• RECIPE

Basque Culinary Center

Francis Paniego
Nacho Manzano

---

Thursday 25

• STEAK (R)ÉVOLUTION

Mirador de Ulía

Rubén Trincado

---

Closing. Viernes 26

• NERUA, UN VIAJE A LA ESENCIA
• BUSCANDO A GASTÓN

Basque Culinary Center

Gastón Acurio

---
The chefs
Gastón Acurio
Gastón Acurio is much more than a chef; he is a leader who has succeeded in placing Peruvian gastronomy among the most important in the world. Cuisine has become a vehicle that unites all Peruvians and he is its catalyst, working to the objective of "Peruvianising the world", in his own words. Gastón Acurio is considered by the best gastronomic critics and professionals to be one of the twenty most influential chefs in the world. He is a member of the Basque Culinary Center Advisory Council. His Lima restaurant, Astrid y Gastón Casa Moreyra (astridygaston.com), occupies position 18 in the San Pellegrino Guide to the World's 50 Best Restaurants in its 2014 edition, and was recognised as number one in Latin America in its 2013 edition.
Mikel Gallo
Mikel strives to ensure that diners understand his food. And he succeeds fully with a cuisine that nods to tradition while drawing strongly on modern and highly personal techniques. The result is magnificent, easily understood and perfectly suited to ni neu's unique setting. Accessible excellence.
Nacho Manzano
Asturian chef Nacho Manzano has two Michelin stars at his Casa Marcial in Arriondas and one Michelin star at La Salgar in Gijón. One of the leading voices of an extraordinary new generation of Spanish chefs, with eye-popping activity, always on the go, opening new businesses, catering and new restaurant formulas and successfully exporting his know-how to London with the Iberica London and the Iberica Canary Wharf, restaurants distinguished in London's top ten lists of new eateries opened in the city. Nacho develops delicate proposals that set themselves apart from the usual coordinates, always with a wink to his cultural roots and to the produce. Diners come across a chef who offers creative formulas that smack of sheer brilliance.
Jakob Mielcke
Born in Aarhus, Denmark, in 1977. Jakob Mielcke is an autodidact chef who has travelled the world. He has worked with great masters such as Pierre Gagnaire, both in his restaurants in London and in the infamous three-Michelin-starred on in Paris. In 2002 he returned to Denmark as head chef at Jan Hurtigkarl & Co. In 2008 he opened Mielcke & Hurtigkarl together with Jan Hurtigkarl in The Danish Royal Horticultural Society where he now explores his creative vision. Jakob was recently listed by Phaidon as one of the 100 most creative chefs in the world. Jakob is the Executive chef & Partner at Mielcke & Hurtigkarl.
Francis Paniego
Francis Paniego, two Michelin stars at the Portal del Echaurren and one Michelin star at the Marqués de Riscal, is one of the most influential chefs in today's Spanish foodie scene. Francis has brilliantly developed a highly personal, cutting edge cuisine, without breaking away in the slightest from the gastronomy previously on offer at a restaurant as legendary as the Echaurren in Ezcaray (La Rioja). National Gastronomy Prize 2013, three Soles in the Repsol Guide for El Portal de Echaurren and Chef Millesime Prize 2012, this hugely energetic chef also took on a new project in 2011, with his wife Luisa, opening the Tondeluna in Logroño, qualified by some chroniclers as 'The Tavern of the Future' and distinguished with the FAD Architecture Prize in 2012.

Kevin Patricio
Kevin Patricio is an American living in the Basque Country. This Baltimore boy turned New Yorker and current Donostiarra oversees the culinary operations of restaurant La Madame in San Sebastian and is a founding partner of the Basqueland Brewing Project, a new micro-brewery in the region. A culinary renaissance man, Kevin is the head- chef, sommelier, barman and operator of his establishment in San Sebastian and self-titled Big Guy at the brewery whose responsibilities include CEO, brewing mule and delivery guy. Kevin has written for Food & Wine, Departures, Men's Journal, Eater and most recently Lucky Peach. Kevin is also one of the few and the proud members of the Cook It Raw organizational team–CIR Charleston 2013 and CIR Yucatan 2014.
Kenji Takahashi
Born in the city of Kobeen, in Japan's Hyogo prefecture, in 1971, Kenji Takahashi joined an enormously important Japanese commercial chain as its head for ten years. While working, he attended a restaurant in his native city to learn culinary techniques. He decided to leave for Tokyo to work as an apprentice chef in several of the city's restaurants, and worked for a time in one of Japan's most important fish markets. On turning 33 years of age, he decided to move to San Sebastián to learn Basque cuisine. In this city he started working in restaurants such as Abarca, Ganbara and La Espiga, as chef and head chef. Years later, he created a corner for selling sushi at the Atari bar in San Sebastián's old town, and it is thanks to him that the boom enjoyed by sushi came to the city. He started his solo career on opening his Kenko Sushi stall at the San Martín Market, making Japanese food with the best quality raw material in the market. In summer 2013, Kenji opened his second establishment called the Kenji Sushi Bar in the Calle Mayor of the old town, where he serves hot traditional Japanese dishes and sushi, always made with ingredients of the very highest quality.
Rubén Trincado
Rubén Trincado, chef of the Mirador de Ulía restaurant, produces innovative, adventurous food based on traditional cuisine, source of his passion for the flavours and aromas to which he applies highly advanced techniques in the quest to surprise diners not only with the way their food is composed on the plate, but above all with its precision.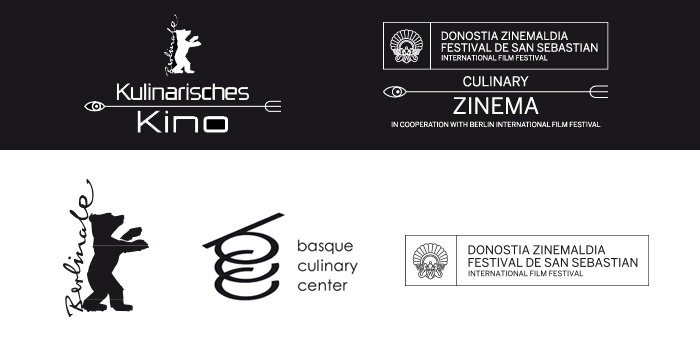 .
Sponsored by: