With one star in the Michelin Guide for his restaurant Les Pyrénées, the historic pile in St. Jean Pied de Port, Philippe always works with exceptional seasonal produce in the endeavour to surprise diners with refined textures, perfect associations and contemporary techniques in creating his dishes. This is a chef who follows in the footsteps of his father, Firmin Arrambide, the man responsible for turning the Les Pyrénées restaurant into a reference in the field of
cuisine de terroir.
Philippe has introduced modernity and creativity, yet without ever turning his back on the importance of pure flavours or failing to defend the original produce that he always strives to procure among the local producers.
AITOR ARREGUI
Aitor Arregui runs a historic eatery, the Elkano Restaurant in Getaria (Gipuzkoa). In 1964 his father, Pedro Arregui planted a seed that was to make the Elkano a leading reference in the field of ingredient-led restaurants. The Elkano works to a philosophy of great respect for produce and the seasonal nature of the elements it prepares. It continues to innovate in its natural medium, the barbecue grill, with techniques that have converted the Elkano into a unique destination, admired by the big-name chefs of cutting-edge cuisine.
Mikel Gallo
Mikel strives to ensure that diners understand his food. And he succeeds fully with a cuisine that nods to tradition while drawing strongly on modern and highly personal techniques. The result is magnificent, easily understood and perfectly suited to ni neu's unique setting. Accessible excellence.
xavier Isabal
Xavier Isabal officiates in a restaurant that opened its doors in 1960, the Michelin one-starred Ithurria. With his brother Stéphane, he runs an establishment located in Ainhoa (France). Snuggling in a historic 17th century pile and following in the tradition of a long family saga, Xavier proposes a cuisine drawing on locally sourced produce, gourmand and terroir fare of impeccable technique and influences from both sides of the border. Great and famous chefs including Hilario Arbelaitz have spent time in their kitchens during shared learning with the Isabal family.
Nacho Manzano
Asturian chef Nacho Manzano has two Michelin stars at his Casa Marcial in Arriondas and one Michelin star at La Salgar in Gijón. One of the leading voices of an extraordinary new generation of Spanish chefs, with eye-popping activity, always on the go, opening new businesses, catering and new restaurant formulas and successfully exporting his know-how to London with the Iberica London and the Iberica Canary Wharf, restaurants distinguished in London's top ten lists of new eateries opened in the city. Nacho develops delicate proposals that set themselves apart from the usual coordinates, always with a wink to his cultural roots and to the produce. Diners come across a chef who offers creative formulas that smack of sheer brilliance.
Jakob Mielcke
Born in Aarhus, Denmark, in 1977. Jakob Mielcke is an autodidact chef who has travelled the world. He has worked with great masters such as Pierre Gagnaire, both in his restaurants in London and in the infamous three-Michelin-starred on in Paris. In 2002 he returned to Denmark as head chef at Jan Hurtigkarl & Co. In 2008 he opened Mielcke & Hurtigkarl together with Jan Hurtigkarl in The Danish Royal Horticultural Society where he now explores his creative vision. Jakob was recently listed by Phaidon as one of the 100 most creative chefs in the world. Jakob is the Executive chef & Partner at Mielcke & Hurtigkarl.
Francis Paniego
Francis Paniego, two Michelin stars at the Portal del Echaurren and one Michelin star at the Marqués de Riscal, is one of the most influential chefs in today's Spanish foodie scene. Francis has brilliantly developed a highly personal, cutting edge cuisine, without breaking away in the slightest from the gastronomy previously on offer at a restaurant as legendary as the Echaurren in Ezcaray (La Rioja). National Gastronomy Prize 2013, three Soles in the Repsol Guide for El Portal de Echaurren and Chef Millesime Prize 2012, this hugely energetic chef also took on a new project in 2011, with his wife Luisa, opening the Tondeluna in Logroño, qualified by some chroniclers as 'The Tavern of the Future' and distinguished with the FAD Architecture Prize in 2012.
Kevin Patricio
Kevin Patricio is an American living in the Basque Country. This Baltimore boy turned New Yorker and current Donostiarra oversees the culinary operations of restaurant La Madame in San Sebastian and is a founding partner of the Basqueland Brewing Project, a new micro-brewery in the region. A culinary renaissance man, Kevin is the head- chef, sommelier, barman and operator of his establishment in San Sebastian and self-titled Big Guy at the brewery whose responsibilities include CEO, brewing mule and delivery guy. Kevin has written for Food & Wine, Departures, Men's Journal, Eater and most recently Lucky Peach. Kevin is also one of the few and the proud members of the Cook It Raw organizational team–CIR Charleston 2013 and CIR Yucatan 2014.
hÉCTOR SOLÍS
Héctor Solís was born in Chiclayo, northern Peru. A land rich in flavours and aromas, where Héctor grew up surrounded by joy, family and traditional recipes. In 1990, his father, Alberto Solís, opened the Fiesta Chiclayo. It was the first gourmet restaurant dedicated to Peruvian cuisine in the north of the country. Héctor later moved to Lima to study Economy at the University of San Martín de Porres. He completed his studies and continued with Hotel Administration at Le Cordon Bleu – Peru. Fiesta-Lima opened in 1996, to become the first gourmet restaurant serving Peruvian food in the capital. Fiesta transformed the concept of "Peruvian Food", taking it to another level; and it still does so every day in each of its restaurants with its constant evolution, the quality of its products and the excellent service it provides. In 2002, Fiesta-Tacna opened its doors. Five years later, Fiesta opened a branch in Trujillo. Last year, Fiesta began receiving diners at its new premises, located in the beautiful and historic Hacienda San José, in Chincha. This is the fifth restaurant in the chain. That same year, Héctor decided to revamp an old concept – La Picantería (Pa' que piques y te rías). At La Picantería, long tables stand in a charming dining room, where the guests share this unique experience lost so many years ago. Traditional dishes from different parts of the country are served up in this marvellous setting. Generous portions and seductive aromas come and go in a procession that makes customers want to come back for more. Héctor Solís wrote Lambayaque's book: La cocina de un gran señor, and participated in the putting together of different cookery books, including Perú mucho gusto, Diccionario Larousse de la gastronomía peruana and Cocina de alto vuelo de Lan. He has also participated in several culinary events around the world, as an exhibitor and as a part of different demonstrations and workshops.
Kenji Takahashi
Born in the city of Kobeen, in Japan's Hyogo prefecture, in 1971, Kenji Takahashi joined an enormously important Japanese commercial chain as its head for ten years. While working, he attended a restaurant in his native city to learn culinary techniques. He decided to leave for Tokyo to work as an apprentice chef in several of the city's restaurants, and worked for a time in one of Japan's most important fish markets. On turning 33 years of age, he decided to move to San Sebastián to learn Basque cuisine. In this city he started working in restaurants such as Abarca, Ganbara and La Espiga, as chef and head chef. Years later, he created a corner for selling sushi at the Atari bar in San Sebastián's old town, and it is thanks to him that the boom enjoyed by sushi came to the city. He started his solo career on opening his Kenko Sushi stall at the San Martín Market, making Japanese food with the best quality raw material in the market. In summer 2013, Kenji opened his second establishment called the Kenji Sushi Bar in the Calle Mayor of the old town, where he serves hot traditional Japanese dishes and sushi, always made with ingredients of the very highest quality.
Mitsuharu Tsumura
Studied Culinary Arts and Food & Beverage Management at the Johnson & Wales University, Rhode Island, USA. On graduating he decided to head for Osaka in Japan to specialise in Japanese cuisine. There he worked in restaurants including the Seto Sushi and Imo to Daikon, the former specialising in sushi and the latter in Izakaya-style cuisine (Japanese tapas). On his return to Peru, he worked at the Sheraton Hotel for five years, where he was the sous chef until becoming the Food & Beverage Manager; but it was his passion for Japanese and Peruvian cuisine that led him in 2009 to create the Maido, a space where he applies his talent combined with the new culinary trends, where Peruvian and Japanese gastronomy live happily side by side. For three years running the Maido was ranked best Japanese restaurant in Peru (2012-2014), entering the Súmmum guide's Top Ten best restaurants at number 7 (2013). It was also ranked 7th of the 50 best restaurants in Latin America (2014). In 2010, Tsumura took charge of the Gran Mercado in Mistura, and his great work led him to organise the fair in 2011. In 2013 he was Chair of the Mistura Management Committee. He published his book Nikkei es Perú in co-authorship with the writer Josefina Barron. Mitsuharu's work focusses on research into the techniques, products and dishes of Nikkei cuisine while drawing inspiration from Peru's marvellous biodiversity. Tsumura was a jury member in the television programme Máster Chef Perú (2012); he directed Perú Cocina Nikkei, Chifa y Criolla (2013) for the elgourmet.com cable channel and Maestros de la Gastronomía for the Fusión gastronomy channel (2013). He was invited to San Sebastián Gastronomika (Spain, 2011), one of the most important gastronomy congresses in the world, where he led a debate on the subject of Nikkei cuisine and its trends, and to give a conference at the Manizales International Festival of the Image (Colombia, 2013). He was also part of the Peruvian team responsible for preparing lunch at the Madrid Fusión (2011), and was invited to cook at the White Guide Global Gastronomy Award (Stockholm, 2013). He participated as a guest chef at the Nikkei Peru Tasting Menu 6 Hands in London, (2014), an event organised by a group of famous foodie journalists gathered in the city for the World's 50 Best Restaurants awards gala.
Rubén Trincado
Rubén Trincado, chef of the Mirador de Ulía restaurant, produces innovative, adventurous food based on traditional cuisine, source of his passion for the flavours and aromas to which he applies highly advanced techniques in the quest to surprise diners not only with the way their food is composed on the plate, but above all with its precision.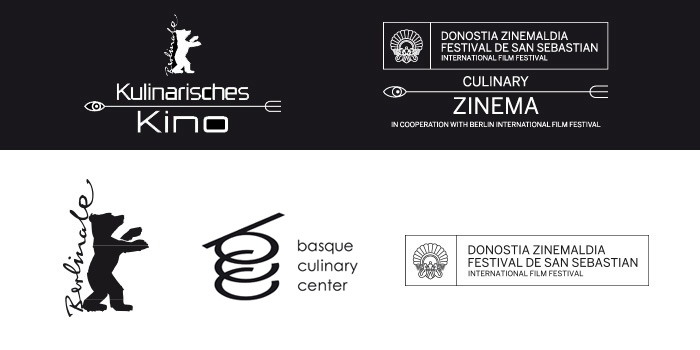 Sponsored by: