Lau Haizetara announces the open call for its XIX Documentary Co-Production Forum
The deadline for the registration of projects is June 30
The XIX Lau Haizetara Documentary Co-Production Forum will take place on 25, 26 and 27 September 2023 within the framework of the 71st San Sebastian International Film Festival.
The forum is organised by IBAIA (Association of Independent Audiovisual Producers of the Basque Country) in collaboration with the San Sebastian Film Festival.
The representatives of the selected projects will have the opportunity to present them and hold one-on-one meetings with potential funders and experts from the audiovisual and cinema sectors, linked to the documentary genre.
Until June 30 producers interested in participating will be able to register their projects through the forum's website. Those selected will be announced in July.
All the information regarding the open call and the registration process can be found on the website: ibaia.org/en/forum/project-inscription
---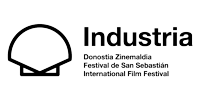 With the support of