The San Sebastian Festival opens its call for entries for the Europe-Latin America Co-Production Forum
The deadline for submitting projects is June 15
The San Sebastian Festival Co-Production Forum, now in its twelfth edition, opens its call for entries for audiovisual projects from Europe and Latin America with a minimum runtime of 60 minutes and at least 20% of their financing secured. European projects must have a link to Latin America.
The Forum, which takes place from September 25 to September 27, will consist of prerecorded pitchings of the selected projects, and one-to-one meetings between the project producers and directors and potential partners.
The Europe-Latin America Co-Production Forum coincides with the Festival's two works in progress for European productions (WIP Europa) and Latin American productions (WIP Latam) productions and is a meeting point to foster business contacts between the audiovisual industry professionals.
The selected projects compete for three awards: Best Project Award, DALE! Award (Development Latin America-Europe), and the ArteKino International Award. Furthermore, thanks to the Festival's collaboration with Ventana Sur, the main producers of the European projects selected for the Forum will have the opportunity to participate in Ventana Sur's Proyecta and the rest of the projects' producers, if requirements are met, in the Marché du Film-Festival de Cannes' Producers Network.
The Festival will select a maximum of 20 projects based on the reports of three experts: producer Agustina Chiarino and programmers and members of the San Sebastian Festival Selection committee Esperanza Luffiego and Javier Martín.
Since its creation in 2012, the Forum has selected 176 projects, 89 of which have been completed and released theatrically and at international festivals such as Cannes, Berlin, Venice, Sundance, Locarno and San Sebastian.
Best Project Award, with 10,000 euros gross for the majority producer of the winning project.
DALE! Award (Development Latin America-Europe) given by the European Film Agency Directors Association (EFAD) and the Conference of Ibero-American Audiovisual and Cinematographic Authorities (CAACI), comes with EUR 20,000 gross for the majority producer of the winning project.
ArteKino International Award, consisting of 6,000 euros gross for the majority producer of the winning project.
---

To access the Terms & Conditions and submit a project, click here.
SUBMISSION DEADLINE: JUNE 15
CONTACT
industria@sansebastianfestival.com
Tel.: +34 943 481217
www.sansebastianfestival.com
---
This initiative is possible thanks to the sponsorship of the Basque Government Department of Economic Development, Sustainability and Environment, the backing of Creative Europe MEDIA and the collaboration of CAACI (Conference of Ibero-American Cinematographic and Audiovisual Authorities), EFAD (European Film Agency Directors), ArteKino, Producers Network (Marché du Film-Festival de Cannes), Argentina's National Institute of Cinema and Audiovisual Arts-INCAA and LatAm.
---
Fostered by:



Collaborators:



---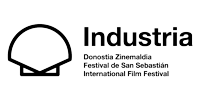 The Industry Department has the support of