Paula, a 22 year-old student, witnesses the murder of her beloved father, a popular political sciences professor at a public university in Medellin. From the distance, she catches a glimpse of the murderer as he beats a hasty retreat on a motorcycle. Devastated by the pain of their loss, Paula and her family will have to deal with official lethargy. The authorities will make no effort to clarify the events and the case is soon archived and abandoned. When Christmas comes round, a couple of months after the murder, Paula accidentally bumps into Jesús, the young man who killed her father. So what happens when revenge becomes a real possibility? Paula decides to approach the man, initially motivated by an almost primitive instinct to get answers and eventually to find the courage to cross the moral and ethical line of killing a man, thereby avenging her father's death.

BIOGRAPHY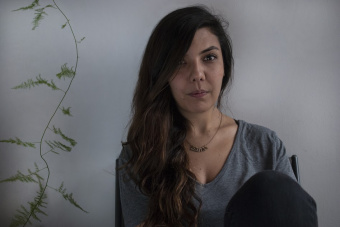 Having studied directing and film production at the RMIT School in Melbourne, Laura Mora wrote and directed the short films West (2004) and Brotherhood (2007) in Australia. On return to her native Medellin, she directed the short film Salomé (2011), shot with non-professional actors. Together with Carlos Moreno, she co-directed the TV series Escobar, el patron del mal (2012) and, as well as music videos and commercials for Colombian production companies, directed Antes del fuego (2014), a TV movie for Caracol TV, which also played in commercial theatres. Matar a Jesús is her most personal and important project to date.

CAST & CREW
Director
Screenplay
Alonso Torres, Laura Mora
Production
64 A Films
Diego F. Ramirez
Carrera, 8B, #107-04
110111
Bogotá
Colombia
AZ Films
Alejandro Zito
1577 Dorrego
1414
Buenos Aires
Argentina
Photography
James L. Brown
Edition
Leandro Aste, S.A.E.
Music
Sebastián Escofet
Cast
Natasha Jaramillo, Giovanni Rodríguez, Camilo Escobar, Carmenza Cossio, Juan Pablo Trujillo, José David Medina, Juan Camilo Cárdenas
Format
DCP FOLLOWING DCI
Sales
Latido Films
Veneras, 9, 3º
28013
Madrid
Spain
Running Time
95 m.
Country
Colombia - Argentina