The registration period for the San Sebastian Festival section is open until July 18
Thursday, May 19th, 2016
Savage Cinema celebrates its fourth edition this year, strengthened by its popularity with the audience and the high standard of its productions. Ever since its creation in 2013 with the collaboration of Red Bull Media House, more than 14,000 people have attended its screenings, among which are the latest works by directors including Jimmy Chin, Michael Oblowitz, Andrew Kidman, Bruce and Dana Brown and Lucy Walker.
The section, with a poster created by the designer and art director Maurix, brings a yearly selection of six to eight titles and is open to films in any genre with sport and adventure as their main theme, setting or narrative tools for telling real or fictitious stories.
The San Sebastian Festival, the first Festival in its category to highlight this genre, invites the participation of filmmakers whose works have been produced since October 2015. The registration period for the 64the edition of the Festival closes on July 18.
In addition to offering the most relevant productions to the general public, Savage Cinema is a space for sharing with other directors, producers and distributors the state of the genre and the advantages of championing cinema as a launching platform.
---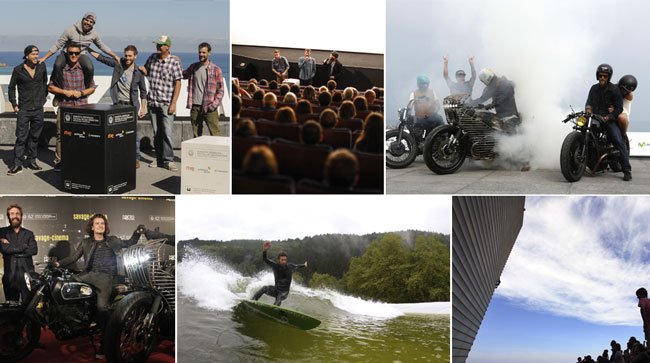 Previous editions of Savage Cinema | 2015 | 2014 | 2013 |