The San Sebastian Festival launches an initiative of collaboration with Basque artists
Isabel Herguera and Izibene Oñederra have created the backdrops for the Pearls and the Basque Film gala presentations
Wednesday, August 10th, 2016
Last year the San Sebastian Festival began working with Basque artists in an initiative hoped to develop into a collection. In 2015 Isabel Herguera was commissioned to design the Victoria Eugenia Theatre stage backdrop for the Basque Film gala. This year Izibene Oñederra is the artist chosen to create the image of the Pearls section presentations.
Both backdrops have a height of 8 metres and a width of 13.80 metres. As her basis, Isabel Herguera takes the phenomenon of the sea 'wrinkle' visible on occasions from the Kursaal bridge. "I'm told it's caused by a single drop of fresh water which, soaked in salt and heat, comes to the surface and creates an area of uneven edges and rough texture that shines and blinks, giving the split-second illusion of another reality", explained Herguera.
Izibene Oñederra on the other hand takes her ­­inspiration from a moment in Pina Bausch's choreography, Blaubart. In this piece, the dancers throw themselves one after the other against a wall from which they hang horizontally, clinging on as they can with their nails, their bodies tense and their faces squashed. "Used clothes lie in piles on the floor. They reflect the memory of the bodies that live in them and the echo of what has just happened. On removing almost all of their clothes, the figures shed their social identities and come together as peers. Without the shell to protect them they become rather primitive, rather animal-like, existing in a precarious state", describes Oñederra.
Both Herguera and Oñederra work in the field of animation. As it happens, this year the Velodrome will host the premiere of Kutxa Beltza, a short film made jointly by the two for the Kalebegiak project, a San Sebastian, European Capital of Culture 2016 initiative.
With this collection, to increase each year with new requests from artists, the Festival strengthens its commitment to contemporary Basque creation.
---
BASQUE FILM GALA (Isabel Herguera)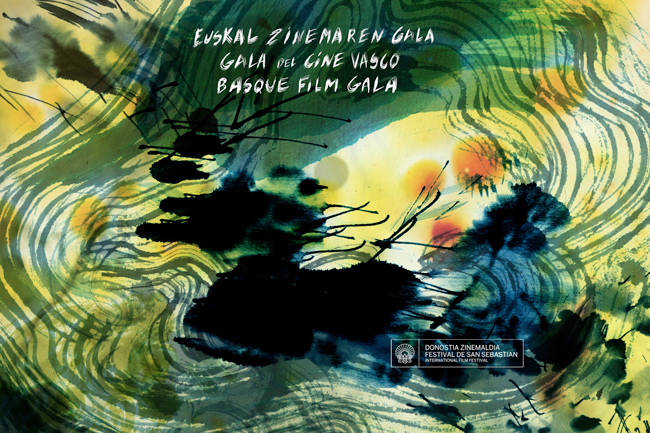 Isabel Herguera (San Sebastian, 1961) is a maker of animated films who imagines stories she then produces in different parts of the world using sets that fit into her suitcase. Her short films have been selected for festivals including Rotterdam, Annecy, Fantoche, Stuttgart and Hiroshima, among others. She presently alternates her filmmaking with teaching. Last year she chaired the Irizar Basque Film Award jury.
---
PEARLS (Izebene Oñederra)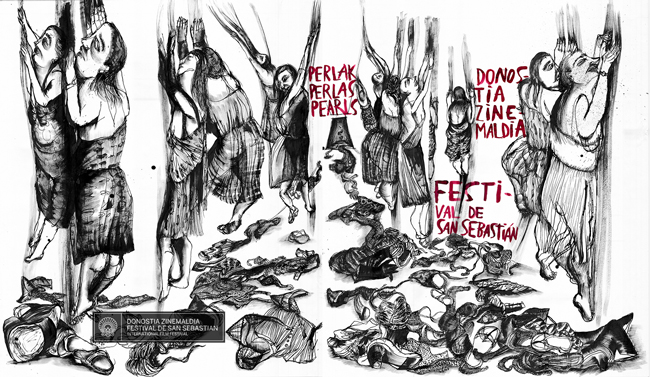 Izibene Oñederra (Azkoitia, 1979) illustrates animated films, scratching paper with a nib and black ink. In each project she tries to tell stories by means of feelings, inevitably turning to her own personal experiences. Among her works are Hezurbeltzak, una fosa común (2007) and Horzanak, For Your Own Safety (2013), selected for both Kimuak and prestigious international festivals. She is a Fine Arts professor at the University of the Basque Country.