Isolated and abandoned, surrounded by decaying sport venues, the Athens Olympic Village is today a near-deserted place, its only residents a few working class families offered free housing following the 2004 Games. Stuck inside the Village, a group of boys wander around the ruins playing distorted versions of Olympic games and organizing dog matings for money. The eldest of the gang, Dimitris(17) along with Anna, a retired athlete of 22, will try to escape the confines of the Village for the seaside ?- class resorts in the outskirts of Athens. During their visits and as they penetrate more and more into the lives of the foreign tourists, Dimitris' desire for acceptance is tested in brutal ways.

BIOGRAPHY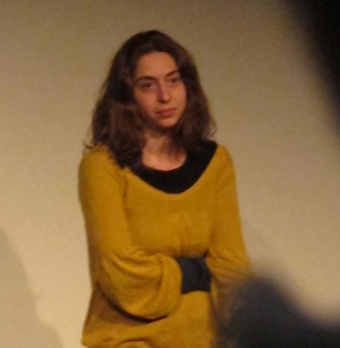 Sofia Exarchou (Athens, 1979) has been working as an assistant director in feature films and commercials since 2004. She has written and directed two short films, Distance (2006) and award-winning Mesecina (2009). In 2014, she participated in the Sundance Screenwriters & Directors' Lab. Park is her first feature film, which has already won multiple international development awards (Works in Progress Award, Karlovy Vary Film Festival /Eurimages development award, Cinelink-Sarajevo Film Festival, CNC development award, Crossroads-Thessaloniki Film Festival).

CAST & CREW
Director
Screenplay
Sofia Exarchou
Production
Photography
Monika Lenczewska
Edition
Yorgos Mavropsaridis, Sofia Exarchou
Music
The Boy
Cast
Dimitris Kitsos, Dimitra Vlagkopoulou, Enuki Gvenatadze, Lena Kitsopoulou, Yorgos Pandeleakis, Thomas Bo Larsen
Format
DCP FOLLOWING DCI
Sales
Stray Dogs
15, rue Chevert
75007
Paris
France
Running Time
100 m.
Country
Greece - Poland