Summer in Brooklyn. Jake's parents have recently moved into his grandfather's house. Tony's mum has been running the downstairs shop for years. The two boys, Jake and Tony, both 13, find that they have heaps of interests in common.
BIOGRAPHY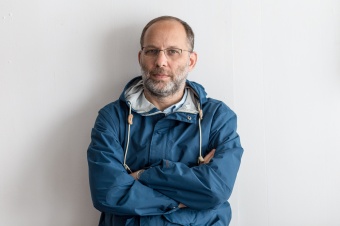 Ira Sachs (Memphis, 1965), a graduate in Literature and Film Theory from Yale University, debuted as a director with the short films Vaudeville (1992) and Lady (1993). His first feature film was The Delta (1996), immediately followed by Boy-Girl, Boy-Girl that same year. Completing his filmography are Forty Shades of Blue (2005), Married Life (2007), Keep the Lights On (2012) and Love is Strange (2014).
CAST & CREW
Director
Screenplay
Ira Sachs, Mauricio Zacharias
Production
Photography
Óscar Durán
Edition
Mollie Goldstein, Affonso Gonçalves
Music
Dickon Hinchliffe
Cast
Theo Taplitz, Michael Barbieri, Greg Kinnear, Jennifer Ehle, Paulina García
Format
DCP FOLLOWING DCI
Sales
Web
Running Time
85 m.
Country
USA