You are in:
Home
> 2017. 65th Edition > Sections and Films
Uchiage hanabi, shita kara miruka? Yoko kara miruka? / Fireworks, Should We See It from the Side or the Bottom?
Official Selection
- Special Screenings
Summer break in a town by the sea. One day before a firework festival, classmates excitedly discuss whether fireworks are round or flat when they're viewed from the side. Their classmate Nazuna, who Norimichi has a crush on, is lost in her own thoughts after learning that her mother, who is getting remarried, is making her transfer schools. Nazuna asks Norimichi to run away with her but gets caught by her mother, who drags her home. Norimichi can't do anything but watch helplessly. Norimichi, frustrated with himself for not helping Nazuna, throws a mysterious ball Nazuna found on the beach. Then suddenly, time gets rewound to the moment before Nazuna is forced to go home… What does fate have in store for Nazuna and Norimichi at the end of the day that keeps repeating itself? When fireworks light up the sky, a miracle of love occurs.

BIOGRAPHY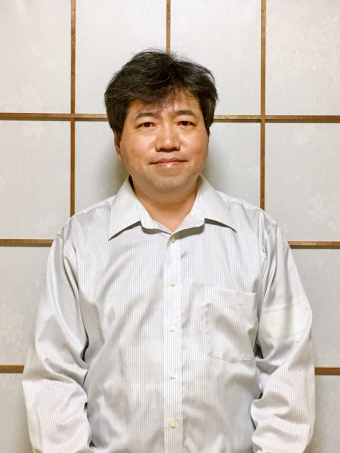 Akiyuki Shinbo debuted as a director in 1994 with the series Metal Fighter Miku and has worked closely with the amination company Shaft since 2004. His films include series such as PaniPoniDash! (2005), Sayonara, Zetsubou-Sensei (since 2007), Monogatari Series (since 2009) and Arakawa Under the Bridge (2010). Nobuyuki Takeuchi has worked as an animator of titles with the Studio Ghibli including Sen to Chihiro no Kamikakushi (Spirited Away, 2001) or Hauru no ugoku shiro (Howl's Moving Castle, 2004). Fireworks is his directorial debut.

CAST & CREW
Director
Akiyuki Shinbo
, Nobuyuki Takeuchi
Screenplay
Hitoshi One
Production
Toho Co., Ltd.
Genki Kawamura
Photography
Rei Egami
Edition
Rie Matsubara
Music
Satoru Kosaki
Cast
Suzu Hirose, Masaki Suda, Mamoru Miyano
Format
DCP FOLLOWING DCI
Sales
Running Time
Country
Japan