The Basque National Orchestra, the SGAE Foundation and the San Sebastian Festival present the concert of film music performed by the Basque Orchestra in the framework of the Festival. Also this year, on the first Saturday of the Festival, the Velodrome will open at midday to music lovers, movie buffs and the general public in an event combining a symphony performance with soundtracks and a selection of scenes from the films in which they can be heard.
The concert will include the adaptations of music composed for the films El laberinto del fauno (Pan's Labyrinth, by Guillermo del Toro), Bienvenido Mr. Marshall (Welcome Mr. Marshall!, by Luis García Berlanga), O Apóstolo (The Apostle, by Fernando Cortizo), Nur eta herensugearen tenplua (Nur and the Temple of the Dragon, by the recently-deceased, Juanba Berasategi, to whom a tribute will be paid) and Los Borgia (by Antonio Hernández). The scores are the work of Javier Navarrete, Jesús García Leoz, Xavi Font, Joserra Senperena and Angel Illarramendi; some of the composers will attend the concert and take to the stage to present their work. Under the baton of José Miguel Pérez-Sierra, the Basque Symphony Orchestra will be accompanied by the solo voices of Nora Goyalde (mezzo) and Sergio Falque (bass), and the Orfeón Donostiarra choir. The amalgam of images screened simultaneously on the 400m2 screen has been created specifically for this concert by Carlos Rodríguez, from Morgan Crea.

Antonio Elorza Belodromoa
Paseo de Anoeta s/n
Saturday, September 23
12:00
Admission free, collecting an invitation from the Okendo and Kursaal Information Points and in Donostia Turismo
PROGRAMA
Javier Navarrete: El laberinto del fauno (Pan's Labyrinth, Guillermo del Toro)
Jesús García Leoz / A.J. Nieto, B. Lauret: Bienvenido Mr. Marshall (Welcome, Mr. Marshall, Luis García Berlanga)
Xavi Font / A. Vaquero, A. Peña, J. Rodríguez, M. Mato: O Apóstolo (The Apostle, Fernando Cortizo)
Joserra Senperena: Nur eta herensugearen tenplua (Nur and the Temple of the Dragon, Juanba Berasategi)
Angel Illarramendi: Los Borgia (Antonio Hernández)
Bidelaldia
Selection of audiovisual works made in 2016/2017 at the Larrotxene Cultural Centre.
Selection of audiovisual works made in 2016/2017 at the Larrotxene Cultural Centre.
Trueba Cinemas, theatre 2
Thursday 28, 20:30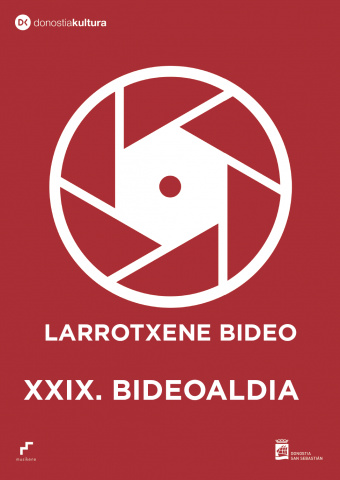 Cinema, paper and scissors
The exhibition 'Cinema, paper and scissors' illustrates a series of dioramas made with card and fine arts sheets of paper, the technique habitually used in the work of Fernando Mircala, a series of emblematic films from all times and places which stand out in some respect for their artistic conception. The work of Fernando Mircala – who used the pseudonym of Jack Mircala for many years – is meticulous, hugely detailed and of obviously poetic realism. Charmed by the most extravagant of imageries, his graphic work explores the inheritance of romanticism, fantasy and sci-fi movies, and the art of Europe's 20th century avant-garde movements. His works combine disciplines such as design, architecture, illustration and scenography made from card, fine arts sheet of paper and craft-made, patterned sheet of paper, with which he makes models with volume like little stages or dioramas, and canvases with relief which take on the magical character of games, of the handcrafted, and of the dramatic.
Exhibition of Fernando Mircala's work
Okendo Cultural Centre
Avenida de Navarra 7
Until October 21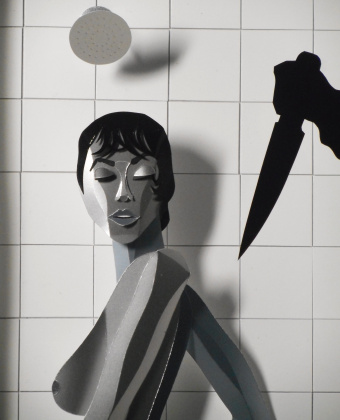 Craft Fair
The fair is an exhibit of contemporary crafts offering different expressions of work with materials including wood, ceramic, textile, leather, glass and paper. All of the items on display have been designed and created by the artisan presenting them. The twenty-six artisans participating in this meeting have been selected by Lur Kolektiboa, giving priority to officially registered workshops in Gipuzkoa. This year, the poster evokes hands, the creators of all craft work, with their fingers curved into the shape of an eye, the symbol of cinema, in a wink to Zinemaldia. The fair will also offer three participatory workshops, given by Kris Meraki, to take place between 17:00 and 20:00:
- September 23: Batik, fabric decorating technique originally from India consisting of creating a pattern with liquid wax on fabric before dyeing it, in such a way that the part with wax does not take on the colour.
The technique will be taught on paper.
- September 26: Japanese printing using wood blocks. Participants will learn to make a design on a block of wood, printing the result on rice paper with Chinese ink according to the Japanese tradition of this art.
- September 30: Origami flowers. Origami is the Japanese technique of creating figures and objects by folding sheets of paper into different shapes. Here the participants will make flowers and leaves.

Exhibit of contemporary crafts
Until October 1, from 10:30-14:00 and from 16:30-20:30
Plaza de Gipuzkoa
Eric Baudelaire. The music of Ramón Raquello and his orchestra
'The Music of Ramón Raquello and his Orchestra' is the first large scale solo exhibition by Eric Baudelaire in a public institution in Spain. Presenting work in media ranging from film to collage and print, and including a performative installation, the exhibition reflects the artist's deeply rooted interest in the convergence between reality and fiction, and in the frictions" both perilous and fertile "which arise from the interaction between words and images. In both his films and the objects he makes, Eric Baudelaire's practice is traversed by a recurring question: What happens when the image is dissociated from the word?
Exhibition by Eric Baudelaire
Tabakalera – International Centre for Contemporary Culture
Plaza de las Cigarreras 1

Until Sunday, October 15.
Tuesday-Thursday: 12:00-20:00.
Friday: 12:00-21:00.
Saturday: 10:00-21:00.
Sunday: 10:00-20:00.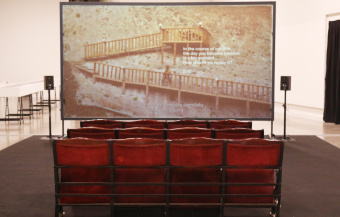 GAS NATURAL FENOSA
Gas Natural Fenosa presents 'Proyecto Tiempo' (Project Time), its second branded content feature film.
For the fourth year running, Gas Natural Fenosa connects cinema to energy efficiency under its Cinergía project. An initiative that continues to raise awareness on the importance of responsible energy use giving, in film form, advice on how to save energy and simple habits that can help to reduce its consumption.
The new edition is directed by admired director Isabel Coixet. The film is called Project Time and is divided into four self-standing parts. The story is set in the future, through four separate moments in space-time over half a century and shows the genesis of an invention that will change our fates and, above all, how humanity will have to face new moral dilemmas in order to make responsible use of energy consumption.
The production includes the participation of important actors in our cinema, such as Carmen Machi, Lluís Homar, Úrsula Corberó, Pablo Rivero, Belén Cuesta, Hiba Abouk, Oscar Casas, Laia Manzanares, Miguel Ángel Muñoz, Charlotte Vega, among many others.
The short film will be presented on September 22 at the San Sebastian Festival, whose main sponsor is Gas Natural Fenosa. The production can be seen free of charge in Gas Natural Fenosa's efficient Escape Room, located in the Alameda del Boulevard, from September 22 to 30. Those coming along to see the film will also have the chance to take away film-related tickets and prizes.

GAS NATURAL FENOSA CINERGÍA PROJECT
Kursaal Press Club
Friday 22, 12:00
Presentation of the first part of the new Cinergía film, Proyecto Tiempo (Project Time), directed by Isabel Coixet.
Passholders only.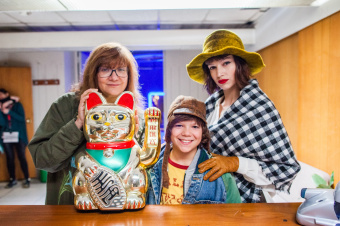 Hitchcock, beyond suspense
'Hitchcock, beyond suspense' is the first large-scale exhibition about this British filmmaker to be held in Spain. In it, we find the keys to understanding his cinematographic style through blown-up stills, audiovisual displays, storyboards, posters, costumes, etc.
Exhibition about the British filmmaker
San Telmo Museum
Plaza Zuloaga 1
Until October 1, Tuesday to Sunday, from 10:00 to 20:00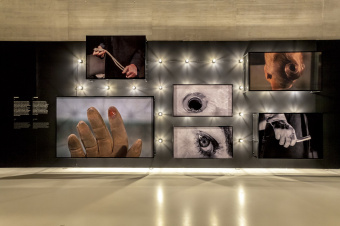 I FIACINE Forum of Ibero-American Women Filmmakers
The I FIACINE Forum of Ibero-American Women Filmmakers will kick off with an opening talk by the director of the Swedish Film Institute, Anna Serner, who will share its proposals and legislative model (thanks to which gender equality has been achieved in her country's audiovisual sector) with Ibero-American women filmmakers and the general public. Anna Serner's talk will be followed by an internal work session at which to discuss and agree to a document previously drawn up by a work commission; said document will contain proposals and commitments to be obtained from the institutions and organisations on gender equality in the sector. After the discussion and drawing up of conclusions by the members of the work table, the president of FIACINE and president of the Mexican Academy of Motion Picture Arts and Sciences, Dolores Heredia, will issue the report agreed to at an event open to the media and serving to submit the conclusions drawn to public opinion.
Opening talk by the director of the Swedish Film Institute, Anna Serner, and press conference on the Forum conclusions
San Telmo Museum (Plaza Zuiloaga 1) and the Kursaal
Thursday, September 28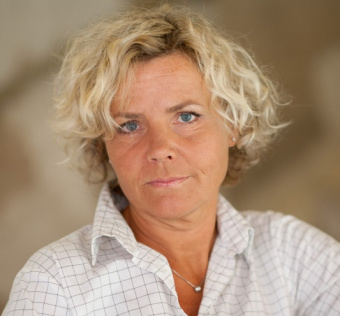 Jaeger-LeCoultre - Aladina Foundation
For the fifth year running, the luxury Swiss watchmaker Jaeger-LeCoultre collaborates with the Aladina Foundation, yet again backing the Foundation's work of helping children with cancer.
For 11 years, the Aladina Foundation has collaborated with the Serious Fun Children's Network for children with serious illnesses founded by Paul Newman. Every summer the Foundation takes around 130 children with cancer for a magical week in Barretstown (Ireland).
This year, Jaeger-LeCoultre wishes to support the foundation in a new initiative under which it gives 20 children the chance to enjoy a very special experience at the new Dynamo Camp, in Italy, with which Aladina has been collaborating since summer 2017. These camps offer the visiting sick children the opportunity of an unforgettable experience, helping them to recover their self-esteem and regain their strength in order to continue their fight against cancer; all with discreet but professional medical supervision.
Thanks to the support given to the Aladina Foundation by Jaeger-LeCoultre, increasingly more Spanish children and adolescents with cancer can attend one of these camps every summer, completely free of charge.
Like in previous years, Jaeger-LeCoultre wanted to have the vision and experience of an exceptional godmother to present this charitable project in the framework of the San Sebastian Festival. This time the initiative will benefit from the presence of María de León, for years an active collaborator with different charitable projects and with the Aladina Foundation. In August of last year, María de León travelled to the Dyno Camp as a volunteer to spend a few days with the children and obtain first-hand experience of a fascinating experience of solidarity. On September 23, Jaeger-LeCoultre will organise an informal meeting with the press at San Sebastián's Maria Cristina Hotel. María de León will be present at the event to give us a first-hand report of her experience at the camp, as well as her impression of the project.

Presentation of the charitable action in which Jaeger-LeCoultre collaborates with the Aladina Foundation.
Hotel María Cristina (Elcano Lounge)
Saturday 23, 17:30
Passholders only.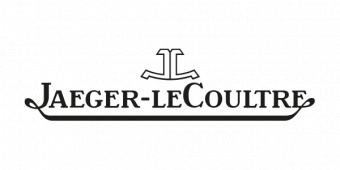 Solidarity rice
At the 65th edition of the San Sebastian Festival, Nespresso will present its short film entitled Una nueva vida, directed by Marina Seresesky and starring Marta Etura. By means of this audiovisual production, consisting of four episodes to be published in staggered fashion after the premiere in San Sebastian, the brand aims to raise awareness among its consumers on the importance of fostering recycling of its capsules, with a view to contributing to sustainable development of the planet. Alongside the director and the lead actress, Una nueva vida features important figures for Spanish cinema, such as Susi Sánchez and Antonio Valero, who have contributed to making this short film a story which invites reflection, with an important backdrop of ecological conscience.
Presentation of the short film Una nueva vida, directed by Marina Sereresky.
Monday 25
12:00
Kursaal Press Club
Passholders only
An Inconvenient Sequel: Truth To Power
A decade after An Inconvenient Truth introduced the climate crisis to popular culture, we now have the fascinating and vibrant sequel clearly explaining just how close we are to a true energy revolution. The former vice-president of the United States, Al Gore, continues his tireless struggle, travelling all over the world to prepare an army of climate champions and to influence climate policy around the globe. The cameras follow him behind the scenes, at private and public, fun and emotional, moments, in his effort to materialise the idea that, although so much has never been at stake, the dangers of climate change can be overcome by drawing from the well of human inventiveness and passion.
Jon Shenk and Bonni Cohen co-directed in 2016 Audrie & Daisy, a documentary on which Shenk was also the cinematographer and which premiered in competition at Sundance. Previously, Shenk had co-directed with Megan Mylan the documentary Lost Boys of Sudan (2004), Truer Than Fiction-winner at the Independent Spirit Awards. In 2008 he was the cinematographer of Smile Pinki, winner of the Academy Award for Best Documentary (Short Subject). In 2011 he directed The Island President, winner of the People's Choice Documentary Award at Toronto Festival. Bonni Cohen has also co-directed, with Richard Berge and Nicole Newnham, The Rape of Europe (2006) and, with Jon Else, Inside Guantanamo (2009), nominated for the Best Documentary Emmy.

Sunday 24, 19:00
Príncipe cinemas, theatre 7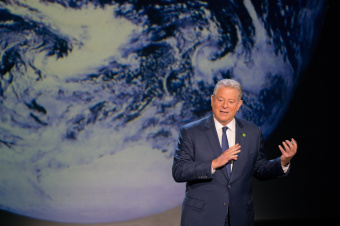 Lumière! L'aventure commence
'Lumière! L'aventure commence' (2016) is a collection of restored Lumière brothers copies, a journey into the universe of the founders of cinema, narrated by Frémaux with passion and humour, Lumière! delivers unforgettable images and a unique view of France and the world at the dawn of the modern era; truly essential films that illuminate the world of contemporary filmmaking.
On the 23rd Thierry Frémaux will introduce and comment on the film in the Tabakalera cinema as part of the San Sebastian Festival framework. "I am extremely happy and proud to show my film, Lumière, at the San Sebastian Festival, which is one of my favourite film festivals in the world, and not only because it is, with Lyon, the best place to eat on the planet", he says.
Thierry Frémaux has been the General Manager of the Cannes Festival since 2001. He is Director of the Lyon Lumière Institute, a French academic institution dedicated to promoting and disseminating French cinematography and to honouring the contribution made to cinema by the brothers Auguste and Louis Lumière. He also directs the Lumière Festival. Furthermore, he is a judo teacher with a black belt 4th Dan, a specialist in Bruce Springsteen and a supporter of the Olympique de Lyon football club. He lives in Lyon and Paris, but notes that in Paris he lives in the "rue de Lyon".

Saturday 23, 19:00
Tabakalera, theatre 1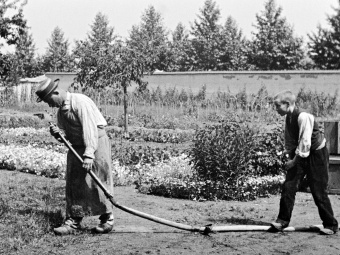 Volar
Nine women, with a past of gender violence, spend a weekend together in the countryside, far from their everyday lives. Despite being women of different ages and professions, they understand one another with no need for words. They are united by the courage of having faced the hell of that violence, of having survived and also of having tried to give meaning to their suffering. And they convey their experience to other women and to society, without indulging in self-victimisation.
Bertha Gaztelumendi, journalist and Master in Peacebuilding and Conflict Resolution from Bradford University (UK), is currently a researcher with the Human Rights and Public Authorities Department of the University of the Basque Country. She has directed the documentaries Mariposas en el hierro (2012), lending their voice to women, victims of different kinds of violence, Nigar franko egingo zuen aitak (2014), with testimonies of the post-war in Amasa-Villabona and Las buenas compañías (2015), a short film co-directed with Nuria Casal.
Tuesday 26, 20:30
Trueba cinemas, theatre 1
(First screening)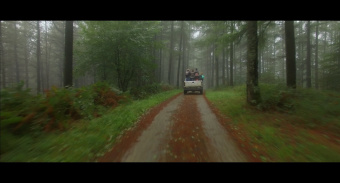 Grimsey
Private screening of Grimsey for the directors of LGBT festivals, which since 2015 annually celebrate a meeting in the framework of the San Sebastian Festival. Spanish and Latin American programmers will attend screening of the film directed by Richard García and Raúl Portero, who also wrote and star in the movie. In Grimsey the camera follows Bruno as he searches for Norberto in a remote Icelandic island.
Príncipe Cinemas (theatre 1)
Wednesday, September 28
10:00 / 11:30
Special screenings / San Telmo
The San Telmo Museum has programmed two special showings in the framework of the San Sebastian Festival's 65th edition.
The medium-length De donde no se vuelve (2009) by Alberto García-Alix is a perfect complement to Nicolás Combarro's film La línea de sombre, a documentary about García-Alix competing in the New Directors section of this edition of the Festival. The screening will be followed by a discussion between García-Alix and Combarro.
On the other hand, on the occasion of the exhibition at the Museum, "Hitchcock. Beyond Suspense", there will be a screening of the documentary by Carlos Rodríguez: Alfred Hitchcock, la ficción sin limites, followed by a debate moderated by its screenwriter, Carlos F. Heredero.
The Museum will also screen several of the titles of the Festival's retrospective dedicated this year to the moviemaker Joseph Losey.

San Telmo Museum
(Plaza Zuloaga 1)
Admission free

PROGRAMA
Saturday 23 September
18:00
De donde no se vuelve

Monday 25 September
18:00
Alfred Hitchcock, la acción sin límites

Joseph Losey Retrospective
Tuesday 26 and Thursday 28 September:
16:00 Stranger on the Prowl (90')
18:00 Figures in a Landscape (110')
Wednesday 27 and Friday 29 September:
16:00 King and Country (88')
18:00 A Romantic Englishwoman (116')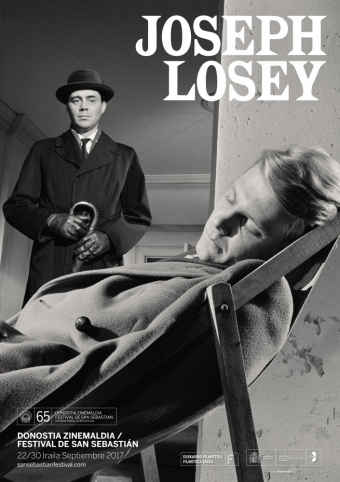 El Reino
Presentation of El reino, the latest film from Rodrigo Sorogoyen, now being shot in different locations in Madrid, Navarre and Valencia. The event will include screening of the first images of the film and the participation of its director, writer of the screenplay with Isabel de la Peña, after both won the Best Screenplay Award last year in San Sebastian for Que Dios nos perdone (May God Save Us). The actors Antonio de la Torre, Bárbara Lennie and Ana Wagener and the producer Gerardo Herrero will also be present. El Reino is a thriller about corruption, politics and humankind, about lying as a way of life.
Principe Cinemas (theatre 10)
Sunday, September 24
12:30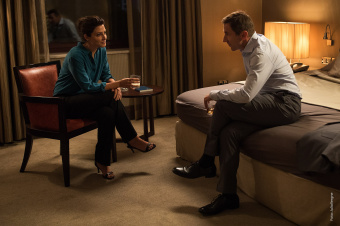 Buñuel en el laberinto de las tortugas
Presentation of the animated feature film Buñuel en el laberinto de las tortugas (Buñuel in the Labyrinth of the Turtles). Spain's Glow Animation Studio and Holland's Submarine promote this Spanish-Dutch co-production based on the shooting of Luis Buñuel's documentary, Las Hurdes. The presentation will be given by Salvador Simó, director and co-screenwriter of the film, and the producer Manuel Cristóbal, winner of two Goya Awards with Arrugas (Wrinkles). The event will include screening of finished scenes from the film and a complete presentation of its visual style. Its release is scheduled for 2018.
Principe Cinemas (theatre 10)
Monday, September 25
12:30

Campeones
The director of Campeones, Javier Fesser, and two of its producers, Luis Manso and Álvaro Longoria, will present at the San Sebastian Festival some of the sequences from the latest film by the author of Camino (Official Selection, 2008), now at the post-production stage. Campeones tells the story of Marcos, the second trainer of a professional basketball team who is fired and obliged to do 90 days' social work training a group of people with intellectual disability.
Principe Cinemas (theatre 10)
Tuesday, September 26
12:30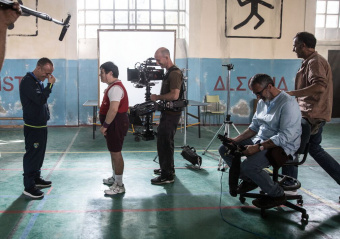 Errementari
Presentation of Errementari. El herrero y el diablo (Errementari. The Blacksmith and the Devil), debut in feature films from Paul Urkijo, produced by Álex de la Iglesia. The author of the short films Jugando con la muerte and El bosque negro, who wrote the screenplay with Asier Guerricaechebarría, takes his inspiration from a traditional Basque tale entitled Patxi Errementaria. Paul Urkijo, Álex de la Iglesia and actors Eneko Sagardoy, Joxean Bengoetxea, Kandido Uranga and Ramon Agirre will participate in the presentation.
Principe Cinemas (theatre 10)
Wednesday 27
12:30