Inspired by true events, this is the story of Gwendolyn Green, an elderly, widowed woman living out her days alone, inside a gated Palm Springs residence, as if she were stuck in another era. As Gwendolyn's lack of social graces and isolation start to close in on her, she picks up the telephone and dials 911 in search of human connection. Gwendolyn creates a special bond with the responding officer, finding in him the care and connection to the modern world she craves.
Gwendolyn Green will also be presented as an immersive installation experience on the 2nd floor of the Tabakalera building. Here visitors can watch the film within a replica of Gwendolyn's kitchen where much of the film's action takes place. Viewers will be able to open kitchen drawers revealing a life of worn cutlery, pickup the telephone to hear Gwendolyn's voice, and see Gwendolyn's hand written notes providing clues of her private life.
Installation in Tabakalera:
Tabakalera, 2nd floor
21 SEPT - 29 OCT
10:00-22:00
https://www.tabakalera.eu/en/gwendolyn-green-installation-tamyka-smith

BIOGRAPHY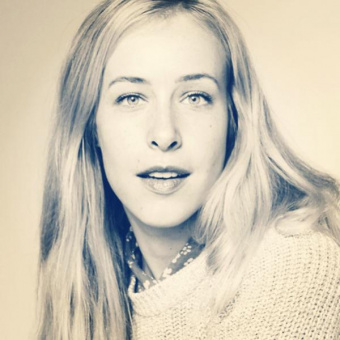 Tamyka Smith is a mother, filmmaker and media strategist interested in expanding narrative possibilities and the exploration of the often overlooked materiality of human experience in modern life, combining the two whenever possible. Tamyka co-founded the all female production company Daughters and is currently finishing production on a feature-length documentary following the photographer Tierney Gearon. Gwendolyn Green was selected for the Ikusmira Berriak call for projects in 2015.

CAST & CREW
Director
Screenplay
Tamyka Smith
Production
Machine Street Projects
Matthew Shattuck
Photography
Dustin Lane
Edition
Amanda Moreau, Tyler Peck
Music
Aska Matsumiya
Cast
Roberta Maxwell, Dominic Rains
Format
DCP FOLLOWING DCI
Running Time
20 m.
Country
USA