Seven productions from Argentina, Canada, France, Japan, South Korea, Spain and Singapore on the menu of Culinary Zinema's eighth edition
The San Sebastian Festival section associating gastronomy and cinema is jointly organised with the Basque Culinary Center and in collaboration with the Berlin Festival
Wednesday, August 29th, 2018
Culinary Zinema, the San Sebastian Festival section associating cinema and gastronomy, will, in its eighth edition, come with seven films narrating tales inspired in family restaurants, the fusion between art and gastronomy, the olive oil culture, the difficulties faced by female chefs, the return to a hometown from the big city, the search for origins and the start of an entrepreneurial adventure.
Miguel Ángel Jiménez, author of the short films Khorosho (Todo bien, Zinemira 2010) and Kafenio Kastello (Kimuak 2018) and of the feature films Ori (New Directors, 2009) and Chaika (New Directors, 2012), reflects in Y en cada lenteja un Dios life behind the scenes of L'Escaleta, a family restaurant with two Michelin stars.
Bihar dok 13, by Ander Iriarte (Echevarriatik Etxeberriara) and Aitor Bereziartua, confronts several students at the Basque Culinary Center with Gaur and Ez Dok Amairu, the movements responsible for revamping the Basque artistic panorama fifty years ago, in order for each one to recreate a dish inspired in a work of art.
Ramen Shop is a fictional film directed by Eric Khoo and starring a young ramen chef who sets out on a personal and gastronomic voyage to Singapore. Khoo, who presented his earlier films at Cannes in the official competition (My Magic, 2008) and in Un Certain Regard (Tsatumi, 2011), premiered Ramen Shop in the Culinary Cinema section of the Berlinale. In 2014 he was a member of the Official Jury at the Festival, where he presented Recipe (Culinary Zinema) and to which he returned in 2015 to present In the Room (Zabaltegi) and Wanton Mee (Culinary Zinema).
The South Korean production Little Forest by Soon-rye Yim, a well-known filmmaker in her country, focusses on a young girl hounded by problems of love and work in a big city.
José Luis López-Linares, winner of the Goya for Best Documentary Film with Un instante en la vida ajena (2003) and for Best Photography with Iberia (2006), chronicles in Jaén, Virgen & Extra the revolution experienced by the Picual, Jaén's most emblematic olive, and one which has been somewhat under-appreciated in the past.
The filmmaker Maya Gallus looks at the phenomenon of pioneering female chefs at the head of restaurants, such as Anne-Sophie Pic, Angela Hartnett or Anita Lo in The Heat: A Kitchen (R)evolution. The film opened this year's Hot Docs festival, which dedicated a retrospective to Gallus in 2017.
After years of dedication to TV formats such as Caiga quien caiga, Alfred Oliveri portrays in his first feature, Tegui: Un asunto de familia, the adventure of the prestigious Argentine chef Germán Martitegui and his team, who close their restaurant for 40 days and open another starting from zero in the Andes.
Joint tickets for the screenings and dinners will go on sale on the Festival and Kutxabank websites at 9:00 in the morning of September 3 at the price of 70 euros. Tickets for the films alone will go on sale on September 16 at a price of 7.90 euros.

The sponsor of the Culinary Zinema section is Nespresso.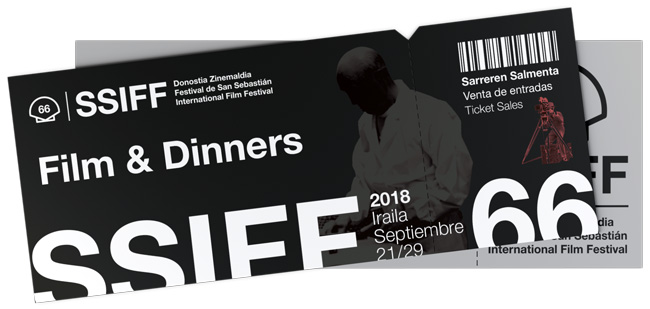 ---
TEGUI: UN ASUNTO DE FAMILIA (TEGUI: A FAMILY AFFAIR)
Alfred Oliveri
(Argentina)
Cast: Germán Martitegui
For some, gastronomy remains a question of passion. Of tackling increasingly more creative challenges. And also love for a trade and for the team of people who accompany them on their adventures, to the extent of feeling like a real family. This is the case of Germán Martitegui, considered the best chef in Argentina, number 10 in Latin America. On the 10th anniversary of his restaurant, Tegui, Germán decided to close its doors and up sticks with his entire team of 22 people – his family – to open a unique and unrepeatable experience lasting for 40 nights facing the Andes Mountain Range, creating a menu exclusively with local produce and matching it with the wines of another family – the one with blood ties – but who share the same passion, commitment and creativity, and who would be his hosts: the Michelini Brothers. The challenge of creating a restaurant from zero, in the open air, with nothing but fires and following the movement of the sun.

---
RAMEN SHOP
Eric Khoo
(Singapore - Japan - France)
Cast: Takumi Saitoh, Mark Lee, Jeanette Aw, Tsuyoshi Ihara, Tetsuya Bessho, Beatrice Chien, Seiko Matsuda
Masato, a young ramen chef, leaves his Japanese hometown on a culinary voyage to Singapore to discover the truth about his past and his family. During this delicious odyssey, Masato will discover the secrets of his ancestors, mouth-watering recipes and a whole lot more.

---
Y EN CADA LENTEJA UN DIOS
Miguel Ángel Jiménez Colmenar
(Spain)
Cast: Luis Moya, Kiko Moya, Alberto Redrado, Francisco Moya, Ramiro Redrado
Luis, a professional screenwriter, returns to Cocentaina, the town of his birth, in the mountains of inland Alicante, to help his brother, Kiko Moya and his cousin, Alberto Redrado, write a book about the cuisine of the restaurant run by their family: L'Escaleta, which obtained the recognition of two prized Michelin stars and is among the 25 best restaurants in Spain and Portugal. A year passes and, after its launch, this entire uncertain voyage, this entire search, Luis can now re-connect with his family and the spectator to experience like never before the real life behind a Michelin 2-star restaurant, brought to us by an entire family always committed to its passion for gastronomy and determined to give people the very best of themselves.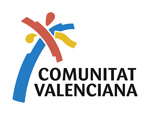 ---
JAéN, VIRGEN & EXTRA (JAéN, VIRGIN & EXTRA)
José Luis López-Linares
(Spain)
Olive oil is an essential ingredient of the Mediterranean diet. In the early 21st century a revolution broke out in Jaén: Picual, the most emblematic of its olives, but historically rather underrated, may well produce the best extra virgin olive oil in the world. This documentary introduces us to the challenges raised by this change seen through the eyes of the people from the Jaén olive groves, of the chefs who have seen in this change a revolution in terms of gastronomy and of the olive-producers and consumers. It also reveals the hidden beauty of one of Spain's least-known provinces.

---
LITTLE FOREST
Yim Soon-rye
(South Korea)
Cast: Kim Tae-ri, Ryu Jun-yeol, Moon So-ri, Jin Ki-joo
No job, bad romance, and terrible grades... Nothing's going to plan in young Hye-won's big-city life. On impulse, she puts her unresolved issues behind her and returns to her hometown. There she meets her childhood friends, Jae-ha and Eun-sook, who continue to live their unusual rural life their own way. From that winter on Hye-won's days are filled with simple but peaceful moments, like eating meals made with organic ingredients. Over the 4 seasons Hye-won slowly discovers the true pleasure of living a simple life, as it dawns on her why she really came back to the place of her birth. The new spring is approaching, and with it she takes the first step in her brand new life.

---
THE HEAT: A KITCHEN (R)EVOLUTION
Restaurant kitchens are a pressurized stew of brutal hours, high stress and sleep deprivation. Acting out goes with the territory and anyone lower on the totem pole is fair game. But the familiar macho posturing of celebrity chefs has reached tipping point. Now with an influx of women at the helm of restaurants, and a younger generation unwilling to submit to the brutal conditions once considered the norm, the rules of 'kitchen culture' as we know them are being rewritten. The Heat takes viewers behind the scenes to meet pioneers who broke through the glass ceiling, including Michelin-starred chefs Anne Sophie Pic (a.k.a. the 'Queen of French Cuisine') from Maison Pic in Valence, France; beloved UK star Angela Hartnett (and Gordon Ramsay's former protégé) from Murano; and award-winning New York chef Anita Lo (who closed her iconic New York restaurant Annisa after 17 years).
---
BIHAR DOK 13
Aitor Bereziartua
, Ander Iriarte
(Spain)
Cast: Chem Wei, Maria Torrecillas, Pau Rull, Jordi Bross, Maria Zibara, Jose Mari Aizega, Juan Mari Arzak, Pedro Subijana, Jon Echeverria Plazaola, Oreka Tx, Eneritz Furyak, Andoni Egaña, Joseba Irazoki, Ion Lopez, Mikel Azpiroz, Elena Setien, Jabi Moreno, Mikel Chillida, John Berkhout, Jose Luis Zumeta, Delorean
At the Basque Culinary Center, 5 young talented students of cutting-edge gastronomy from all over the world will go back to the past to create the menu Bihar dok 13. They will travel to 1966 to discover the decade that would change everything in Basque culture. With five special events, we will discover the movements Gaur, Ez dok amairu and the spiritual father of the BCC, the Basque Nouvelle Cuisine. The "Bihar dok amairu" menu prepared by the young chefs will be served during a special meal and enjoyed by the most relevant personalities in Basque culture today, uniting new artists and musicians. The old generation will symbolically open the door to the new.

Programme
Day - Film

Restaurant

Chefs

---

Opening. Saturday 22
TEGUI: UN ASUNTO DE FAMILIA

Basque Culinary Center

Germán Martitegui

---

Sunday 23
RAMEN SHOP

Basque Culinary Center

Pang Seng Meng & Alexander Pang

---

Monday 24

Y EN CADA LENTEJA UN DIOS

Basque Culinary Center

Kiko Moya & Alberto Redrado

---

Tuesday 25

JAEN, VIRGEN & EXTRA

Basque Culinary Center

Paco Morales

---

Wednesday 26

LITTLE FOREST

Ni Neu

Luke Jang & Mikel Gallo

---

Thursday 27

THE HEAT: A KITCHEN (R)EVOLUTION

Basque Culinary Center

---

Closing. Friday 28

BIHAR DOK 13

Basque Culinary Center

Graduados del Basque Culinary Center

---
*Dinners will begin after the film screenings at around 21:00.
The chefs
GERMAN MARTITEGUI - TEGUI
Germán Martitegui was born in Necochea, Argentina. He took his first steps in the world of cuisine with his professor, Beatriz Chomnalez. After a time in France and Los Angeles, he returned to Buenos Aires, where he worked with Francis Mallmann as head chef. Tegui, opened 9 years ago, is the restaurant where Germán produces his cuisine and develops his extraordinary take on gastronomy. Number 10 on the list of Latin America's 50 Best Restaurants and Chefs' Choice Award 2017, Germán Martitegui has received widespread recognition at home and abroad.
PANG SENG MENG & ALEXANDER PANG - NEW UBIN SEAFOOD
New Ubin Seafood is a family business in Bukit Batok, Singapore. The restaurant combines ingredients including youth and a global outlook with extensive experience and knowhow. Father and son have designed a unique experience which had put the restaurant on the map even before receiving its Bib Gourmand in 2017. Taking Zi Char cookery as their basis, father and son elevate it to new heights where they experiment with contemporary ingredients and techniques.
KIKO MOYA & ALBERTO REDRADO - L'ESCALETA
Kiko Moya and Alberto Redrado's parents passed on their passion for gastronomy and catering, to the extent that the cousins continued with the family project, L'Escaleta. The project of a lifetime which has held two Michelin stars and three Repsol suns since 2001. After a spell at El Bulli, Talaia and El Celler de Can Roca, Kiko Moya now runs the kitchen of L'Escaleta, lending free reign to his passion and constant rediscovery of the milieu. Alberto Redrado has had connections to the catering world since childhood. His area of choice is wine and he defines his taste as classic, considering that variety, the maker and the terroir must be represented in every bottle.
PACO MORALES - NOOR
Paco Morales, Córdoba 1981, is remarkable for his young age and tremendous experience. Having worked at different restaurants including the Diagonal, Guggenheim Bilbao, Mugaritz and El Bulli, he finally joined the Mugaritz R&D Department, creating close ties with Andoni Luis Aduriz. He holds different accreditations, particularly including best chef of the 21st century in the under-30 category awarded by the National Academy of Gastronomy. At his Córdoba restaurant, Noor, he explores an innovative concept bringing the Andalusian culinary heritage into the contemporary avant guard. His daring approach has earned him a Michelin star.
LUKE JANG - SOMA DE ARRANDO
Luke Jang is a Korean chef trained at el Bulli and Mugaritz. Setting out on his solo career, he recently opened the Soma de Arrando, his gastronomic project in Madrid. The restaurant, located in Chamberí, serves cutting-edge cuisine where essence and form join hands to prompt surprise. Jang's charm, added to his combination of ground-breaking techniques and Korean tradition, make for a unique experience.
MIKEL GALLO - NI NEU
Mikel Gallo has developed a large part of his career in two magnificent buildings, the Guggenheim Museum Bilbao and the Kursaal Congress Centre.After nine years in the kitchens of the Kursaal, his career took a turn when, with Bixente Arrieta (IXO Group), he set about introducing a new restaurant concept: the Ni Neu at the Kursaal Congress Centre, serving innovative gastronomic dishes and bringing haute cuisine to the general public.
HEIDI BJERKAN - CREDO
One of Norway's culinary figures, this chef defends an innovative model of restaurant based on circular economy and gastronomy dedicated to social reality. In his restaurant, Credo, Bjerkan has constructed an ecosystem combining farmers from in and around Trondheim with his team and their laudable organic and waste handling practices. In 2017, this former chef for Norway's royal family launched Vippa, a social accelerator offering opportunities of training and work to refugees and immigrants. Bjerkan revamped an old warehouse in Oslo port to become a bustling market selling street food from many countries around the world.
BASQUE CULINARY CENTER GRADUATES
In their last year of training at the Basque Culinary Center, several students participated in the documentary Bihar Dok. During the project, they set out on a voyage of discovery taking them from art to gastronomy. Each graduate recreated a dish taking its inspiration from a work of art. This same concept will be reproduced at Culinary Zinema by the graduates, together with professors from the Basque Culinary Center. The experience will make its leap to from the screen to the table, thereby enabling those present to participate first-hand in the discovery of interaction between art, culture and gastronomy.