The storm breaks after a hard day's work in the fields. When the rain eases off life springs up from the previously barren land. Fruit grows and ripens, survives disease and becomes the apples which give life to cider. Then comes the time to harvest, offer toasts and celebrate love. A story about the cycle of life and death, the fight for survival. Where the passage of time is marked by the course of nature. And dance is the language chosen to tell its tale. Music accompanies daily routines: Life is rhythm! Universal themes, dressed here with particular symbology. Symbology which shows the hypnotic universe of traditional dance. A poetic song to tradition, the land, its people, myths and customs. A tale about the miracle of existence.

BIOGRAPHY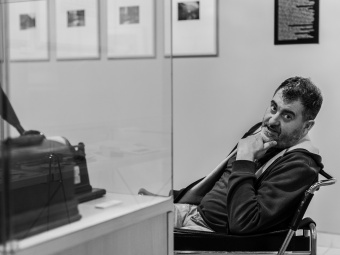 After an extensive career as an assistant director, Telmo Esnal joined Asier Altuna to direct the short films Txotx (1997) and 40 ezetz (1999), as well as the feature film Aupa Etxebeste! (2005), which competed in Zabaltegi-New Directors at the San Sebastian Festival and won the Youth Award. In 2011 he presented in the same section Urte berri on, amona!, and in 2016 he participated in the anthology film Kalebegiak, also presented in San Sebastian. Other films to his name are Taxi! (2007) and Amona putz! (2009). The Dantza project received the Global in Progress Award at San Sebastian in 2017.

CAST & CREW
Director
Screenplay
Telmo Esnal
Production
Sales
Distribution
Photography
Javier Agirre Erauso
Edition
Laurent Dufreche
Music
Pascal Gaigne, Marian Arregi, Mikel Urbeltz
Cast
Amaia Irigoyen, Gari Otamendi, Ainara Ranera, Joseba Astarbe, Josu Garate
Format
DCP FOLLOWING DCI
Running Time
98 m.
Country
Spain