You are in:
Home
> 2015. 63rd Edition > Sections and Films
Little Forest - Winter/Spring
Culinary Zinema: Film and gastronomy
Ichiko lives in Komori, a tiny village in northeastern Japan. She moved out to the city once, but felt lost there and returned. With no supermarkets or convenience stores nearby, living in Komori is like living off the land. She grows her own rice, works the farm, and makes meals out of seasonal foods gathered from the neighboring mountains and fields...

BIOGRAPHY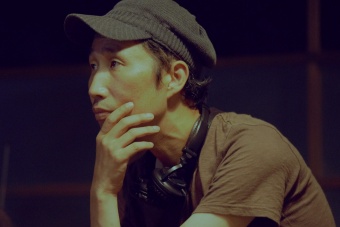 Junichi Mori (Tokyo, 1967) made his directorial debut in 2002 with the feature film, Laundry, winner of an award at the Sundance Film Festival and at the Montreal World Film Festival. He is the author of Amoretto (2004), Renai Shousetsu (2004, adapted from a novel by Kazuki Kaneshiro) and Gravity's Clowns (2009), among others. His previous film, Little Forest – Summer/Autumn, participated in the Culinary Zinema section in 2014.

CAST & CREW
Director
Screenplay
Junichi Mori
Production
Shochiku Co. Ltd.
Azusa Taki
Photography
Yukihiro Onodera
Edition
Ryuichi Takita
Music
Yuri MIiyauchi
Cast
Ai Hashimoto, Takahiro Miura, Mayu Matsuoka, Yoichi Nukumizu, Karen Kirishima
Format
HDCAM Standard
Sales
Running Time
Country
Japan