Benoit, 14 years old, leaves the country-side for Paris. His first day at school turns out to be more difficult than expected, and he quickly becomes isolated. Until one day a new girl arrives in class...

BIOGRAPHY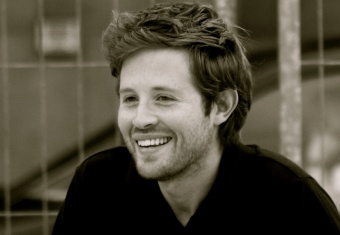 Rudi Rosenberg started out as an actor, but he soon felt the need to get behind the camera and decided to attend the EICAR Film School to study directing. Stimulated by the natural acting skills of teenagers, children are central to his work. He directed Aglaée in 2010, which was selected for more than 20 international festivals and received 15 awards. The New Kid is his first feature film.

CAST & CREW
Director
Screenplay
Rudi Rosenberg
Production
Photography
Nicolas Loir
Edition
Julie Lena
Music
Pascal Mayer, Steve Bouyer
Cast
Raphael Ghrenassia, Johanna Lindstedt, Géraldine Martineau, Max Boublil
Format
DCP FOLLOWING DCI
Sales
Indie Sales
32 rue Washington
75008
Paris
France
Running Time
80 m.
Country
France