The third feature film by Federico Veiroj tells the tale of a young boy desperate to escape the faith passed down from his parents as he looks back over his past, his scars, the marks left by guilt and desire. Starring Álvaro Ogalla, Bárbara Lennie, Marta Larralde, Juan Calot, Kaiet Rodríguez, Joaquín Climent and Vicky Peña.

BIOGRAPHY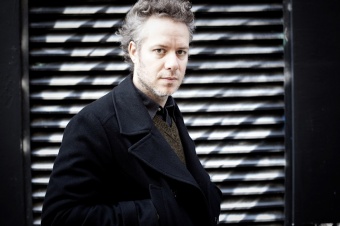 Federico Veiroj (Montevideo, 1976) has been producing and directing shorts since 1996. In 2008, he co-produced and directed his first feature, Acné, premiered in the Directors' Fortnight at Cannes and winner, among others, of the Films in Progress TVE Award at San Sebastian Festival in 2007. It was also part of the Horizontes Latinos section at San Sebastian 2008 and was nominated for the Goya Awards as Best Foreign Film in the Spanish Language in 2009. La vida útil, his second feature, won the Films in Progress Industry Award at San Sebastian 2009.

CAST & CREW
Director
Screenplay
Álvaro Ogalla, Federico Veiroj, Gonzalo Delgado, Nicolás Saad
Production
Photography
Arauco Hernández
Edition
Fernando Franco
Music
.
Cast
Álvaro Ogalla, Marta Larralde, Bárbara Lennie, Vicky Peña, Juan Calot, Kaiet Rodríguez
Format
DCP FOLLOWING DCI
Sales
Web
Running Time
80 m.
Country
Spain - Uruguay - France