Thursday, April 28th, 2016
Films in Progress, the twice-yearly event organized by the San Sebastian and Toulouse Festivals, is now receiving submissions for its 30th edition.
The initiative has the objective of promoting the completion of Latin-American feature films faced with difficulties at the post-production stage and of promoting their international distribution. The films must have a running time of more than 60 minutes and must be totally or partially produced by production companies in Latin American countries.
Films in Progress has contributed to the completion and dissemination of remarkable Latin American productions. Films presented at the last three editions of Films in Progress (San Sebastian), such as Matar a un hombre (To Kill a Man) and Aquí no ha pasado nada / Much Ado about Nothing by Alejandro Fernández Almendras, Historia del miedo (History of Fear) by Benjamín Naishtat, Ixcanul by Jayro Bustamante and La Mujer de Barro (The Mud Woman), by Sergio Castro, Mi amiga del parque (My Friend from the Park) by Ana Katz or Rara by Pepa San Martín have gone on to participate and garner awards at important international festivals such as Berlin, Rotterdam and Sundance.
Films in Progress 30 and the V Europe-Latin America Co-Production Forum will run on the same dates, seeking to generate professional synergies, foster co-productions and the international circulation of films.

AWARDS
Films in Progress Industry Award granted by the companies Daniel Goldstein, Deluxe Spain, Dolby Iberia, Laserfilm Cine y Video, Nephilim Producciones, No problem Sonido, and Wanda Visión. The award consists of the post-production of a film until obtaining a DCP subtitled in English and its distribution in Spain.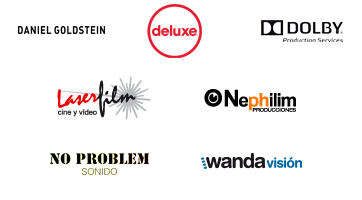 CACI / Ibermedia TV Films in Progress Award going to the winning film of the Films in Progress Industry Award. Granted by the Conference of Ibero-American Cinematographic Authorities (CACI) by means of the Ibermedia Programme, the award consists of including the film in the Grant Programme for Television Broadcast: authorisation of non-exclusive broadcasting on Ibermedia TV and Ibermedia Digital for the value of USD25,000 (full-length feature film) or USD15,000 (documentary).


---
SUBMISSIONS SHOULD BE SENT TO THE FOLLOWING ADDRESS:
Festival de San Sebastián – Cine en Construcción
TABAKALERA - Centro Internacional de Cultura Contemporánea
Departamento de Películas
Plaza de las Cigarreras, 1, 2ª planta
20012 Donostia – San Sebastián (España)
Tel.: +34 943 481212
enconstruccion@sansebastianfestival.com
Contacts:
---
Films in Progress enjoys the backing of the following companies and institutions: Conferencia de Autoridades Cinematográficas Iberoamericanas (CACI), Daniel Goldstein, Deluxe Spain, Dolby Iberia, Laserfilm Cine y Video, Nephilim producciones, No Problem Sonido, Programa Ibermedia, Wanda Visión, and with the collaboration of Association Rencontres Cinémas d'Amérique Latine de Toulouse (ARCALT), Caisse Centrale d'Activités Sociales du personnel des industries électriques et gazières (CCAS), Centre National du Cinéma et de l'Image Animée (CNC), CINÉ +, Commune Image, Confédération Internationale des Cinémas d'Art et Essai (CICAE), Conseil Général de la Haute Garonne, Eaux Vives, École Supérieure d'Audiovisuel (ESAV), EP2C-Postproduction Training Programme, Europa Distribution, Firefly, La Cinéfondation, La Trame, Mactari, Mairie de Toulouse, Ministère des Affaires Étrangères, Producers Network (Cannes), Région Midi-Pyrénées, Signis and Titra TVS.
---

With the support of