During an outbreak of the bubonic plague in the magnificent Seville of 1587, Mateo, a former soldier, returns, honouring his word to find and rescue a dead friend's son from the city. Previously, Mateo had been forced to flee the city to save his life, having been sentenced to death by the Inquisition for printing forbidden books. Before he can complete his task, Mateo is arrested by the Inquisitor's bailiffs, who promise to pardon his life in exchange for solving a series of crimes of diabolic overtones being committed in Seville. Premiere of the first two episodes of the new TV series directed by Alberto Rodríguez.

BIOGRAPHY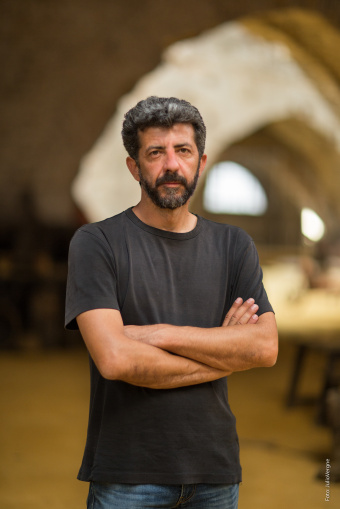 Having co-directed with Santi Amodeo El factor Pilgrim (2000), Alberto Rodríguez participated at the San Sebastian and Berlin festivals with El traje (2002). 7 vírgenes (7 Virgins, 2005) landed actor Juan José Ballesta the Silver Shell in San Sebastian and After (2009) earned three Goya nominations. Later came Grupo 7 (Unit 7, 2012), Goya nominee in 16 categories, and La isla minima (Marshland, 2014), winner of the Best Cinematography Award and Best Actor Silver Shell in San Sebastian, as well as 10 Goyas. He returned to San Sebastian in 2016 with El hombre de las mil caras (Smoke & Mirrors), winner of the Silver Shell for Best Actor.

CAST & CREW
Director
Screenplay
Rafael Cobos, Fran Araújo
Production
Photography
Pau Esteve Birba
Edition
Manuel Terceño, Darío García García, José M. G. Moyano
Music
Julio de la Rosa
Cast
Pablo Molinero, Paco León, Sergio Castellanos, Patricia López Arnaiz, Manuel Solo, Tomás del Estal, Paco Tous, Manuel Morón, Cecilia Gómez, Antonio Gil, Lupe del Junco.
Format
DCP FOLLOWING DCI
Sales
Web
Running Time
102 m.
Country
Spain