You are in:
Home
> 2017. 65th Edition > Sections and Films
E il cibo va / Food on the Go
Culinary Zinema: Film and gastronomy
Gastronomic culture is the result of man's travels in search of new things to eat. For proof, we only have to look at how Italian food journeyed to America with the mass migrations. Almost a hundred years later, retracing the steps of food and its voyage to New York and Buenos Aires, we now find the foundation of a new tradition of Italian food in exile. What relationship does it bear to its country of origin? Can we talk about Italian food outside of Italy?

BIOGRAPHY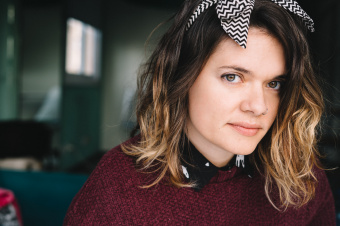 Mercedes Córdova has written and directed multiple shorts, screened at a variety of international festivals. One of the most outstanding is Acá nunca está nublado (2013), winner of an award at the UNASUR film festival. In 2012 she founded Brava Cine, a production company specialising in the production of ethno-gastronomic programmes and films. In 2013-2015 she directed the cookery programmes La Canasta de Crónica and Lo nuestro a la olla (TELEFE) and in 2014-2015 the documentary series La ruta de las especias and the gastronomic road trip Valor argentino for El Gourmet Latinoamérica.

CAST & CREW
Director
Screenplay
Mercedes Córdova, Santiago Hadida
Production
Brava Cine S.R.L.
Valeria Forster
39 Films
Alfredo Federico
Photography
Cecilia Madorno
Edition
Alejo Santos
Music
Matteo Carbone
Format
DCP FOLLOWING DCI
Sales
Running Time
Country
Argentina - Italy - USA