Thomas, a young German pastry maker, is having an affair with Oren, a married Israeli man who makes frequent business trips to Berlin. When Oren dies in a car accident in Israel, Thomas heads for Jerusalem in search of answers to his death. Using a false name, Thomas worms himself into the life of Anat, his lover's recently widowed wife, to the point of becoming assistant chef in her bar.

BIOGRAPHY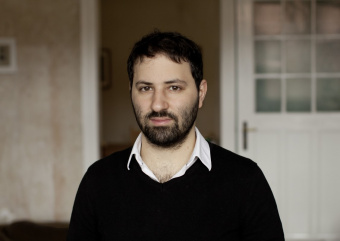 Ofir Raul Graizer has worked in diverse sectors, from the textile industry to gastronomy. At the start of his film studies he directed a number of shorts which played at different festivals. On graduating, he co-helmed La discotheque (2015), screened in the Directors' Fortnight at the Cannes Festival, among other events. He now lives and works in different parts of the world, giving cookery classes for a hobby and working on numerous film and art projects. The Cakemaker participated in the Official Selection at Karlovy Vary.

CAST & CREW
Director
Screenplay
Ofir Raul Graizer
Production
Film Base Berlin
Mathias Schwerbrock
Photography
Omri Aloni
Edition
Michael Oppenheim
Music
Dominique Charpentier
Cast
Tim Kalkhof, Sarah Adler, Zohar Strauss, Sandra Sade, Roy Miller
Format
DCP FOLLOWING DCI
Sales
Films Boutique
Köpenicker Strasse, 184
10997
Berlin
Germany
Running Time
109 m.
Country
Germany - Israel