Alanis works as a prostitute. She has a baby and, with her friend Gisela, shares the flat in which she lives and attends to her clients, until two municipal inspectors close down her home and arrest Gisela, accused of procurement. Let down by everybody, Alanis heads for her aunt's place, across from the Plaza Miserere. From this mixed race and violent neighbourhood, Alanis struggles to recover her dignity, help her friend and take care of her son. She offers her services in the street, but even that has its own rules and Alanis must fight for her place.

BIOGRAPHY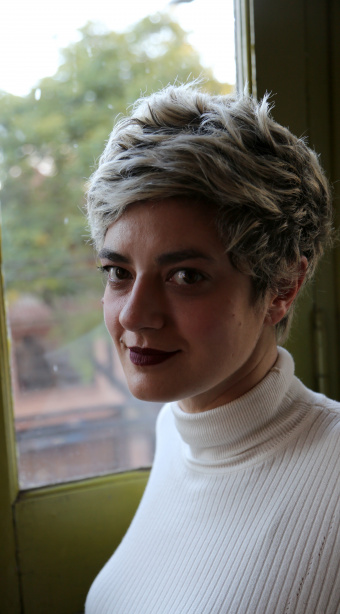 Anahí Berneri premiered her first film, Un año sin amor (A Year Without Love, 2005) at the Berlinale, where she won the Teddy Award. Encarnación (2007) competed at the San Sebastian Festival, where it was acclaimed with the FIPRESCI prize. Her third film, Por tu culpa (It's Your Fault, 2010), premiered in Berlin and landed the Best Director Award at the Lima Festival, while its leading lady, Érica Rivas, won the Jury Prize for Best Actress at the Turin Festival. She returned to San Sebastian's Official Selection in 2014 with Aire libre.

CAST & CREW
Director
Screenplay
Anahí Berneri, Javier van de Couter
Production
Varsovia Films
Diego Dubcovsky
Laura Cine
Laura Huberman
Rosaura Films
Anahi Berneri
Photography
Luis Sens
Edition
Delfina Castagnino, Andrés Pepe Estrada
Music
Nahuel Berneri
Cast
Sofía Gala Castiglione, Dante Della Paolera, Dana Basso, Silvina Sabater, Carlos Vuletich
Format
DCP FOLLOWING DCI
Sales
Fandango S.R.L
Viale Gorizia, 19
00198
Roma
Italy
Running Time
82 m.
Country
Argentina