September 1973. Uruguay is under the control of military dictatorship. The Tupamaros guerrilla movement has been crushed and out of action for a year. Its members imprisoned and tortured. One autumn night, three Tupamaros prisoners are taken from their prison cells in a secret military operation that will last for twelve years. From then on they will be hauled around different camps all over the country, subject to a macabre experiment; a new kind of torture aiming to break the limits of their mental resistance. The military order is clear: "since we couldn't kill them, we're going to drive them insane". For more than a decade, the prisoners will be kept in isolation in tiny cells where they spend most of their time with hoods on, tied up, deprived of their basic needs, with hardly any food, and seeing how their senses are reduced to a minimum. With their bodies and minds pushed beyond the limits, La noche de 12 años (A Twelve-year Night) tells us how they managed to survive.

BIOGRAPHY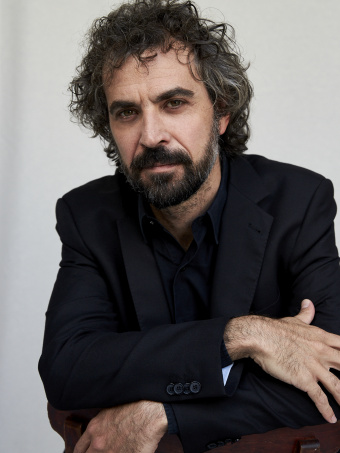 After directing tens of documentaries and several short films premiered at numerous international festivals, in 2009 Alvaro Brechner wrote and directed his first feature film, Mal Día Para Pescar, presented in the Semaine de la Critique at the Cannes Festival. The second, Mr. Kaplan (2014), was a candidate for the Goya for Best Foreign Film in the Spanish Language. The project of La noche de 12 años received a Special Mention at the San Sebastian Festival Co-Production Forum in 2015. The film was presented in the Orizzonti section at the last Venice Festival.

CAST & CREW
Director
Screenplay
Alvaro Brechner
Production
Sales
Distribution
Photography
Carlos Catalán
Edition
Irene Blecua, Nacho Ruiz Capillas
Music
Federico Jusid, Silvia Pérez Cruz
Cast
Antonio de la Torre, Chino Darín, Alfonso Tort, Soledad Villamil, Silvia Pérez Cruz, Cesar Troncoso, Mirella Pascual
Format
DCP FOLLOWING DCI
Running Time
123 m.
Country
Spain - Argentina - France - Uruguay