Yuli tells the story of the Cuban dancer Carlos Acosta (who plays himself), from his beginnings in a poor neighbourhood of Havana until becoming the star of one of the biggest ballet companies in the world. Yuli (Carlos's nickname) is a gifted boy who doesn't want to be a dancer but who, forced by his father Pedro, and tutored by the professor and director of the Cuban National School of Ballet, Cherry, will become one of the best dancers of his generation, breaking taboos on becoming the first black dancer to play Romeo at the Royal Ballet in London, where he forged his stellar career and his legend for 17 years. Yuli is a film about roots, about the relationship between Carlos and his father, with his family, with Cuba. Yuli is about art, about the sacrifice of dedicating one's life to that art and, above all, about what we are.

BIOGRAPHY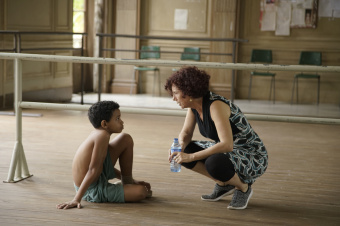 Icíar Bollaín made her directorial debut in 1996 with Hola, ¿estás sola? (Hi, Are You Alone?). Next came Flores de otro mundo (Flowers from Another World, 1999), award-winner at the Semaine de la Critique in Cannes. Te doy mis ojos (Take My Eyes, 2003) harvested two Silver Shells in San Sebastian for its two main characters and seven Goyas, including Best Film. She competed yet again in San Sebastian with Mataharis (2007). In 2009, También la lluvia (Even the Rain) received 13 Goya nominations and the Panorama award at the Berlinale. In 2014, En tierra extraña (In a Foreign Land) was presented as a Special Screening at San Sebastian. El Olivo (The Olive Tree, 2015), garnered the Best New Actress Goya.

CAST & CREW
Director
Screenplay
Paul Laverty
Production
Sales
Distribution
Photography
Alex Catalán
Edition
Nacho Ruíz Capillas
Music
Alberto Iglesias
Cast
Carlos Acosta, Santiago Alfonso, Keyvin Martínez, Edison Manuel Olbera, Laura de la Uz
Format
DCP FOLLOWING DCI
Running Time
109 m.
Country
Spain - Cuba - UK - Germany