You are in:
Home
> 2018. 66th Edition > Sections and Films
El Motoarrebatador
(The Snatch Thief)
Horizontes Latinos
- IV Europe-Latin America Co-production Forum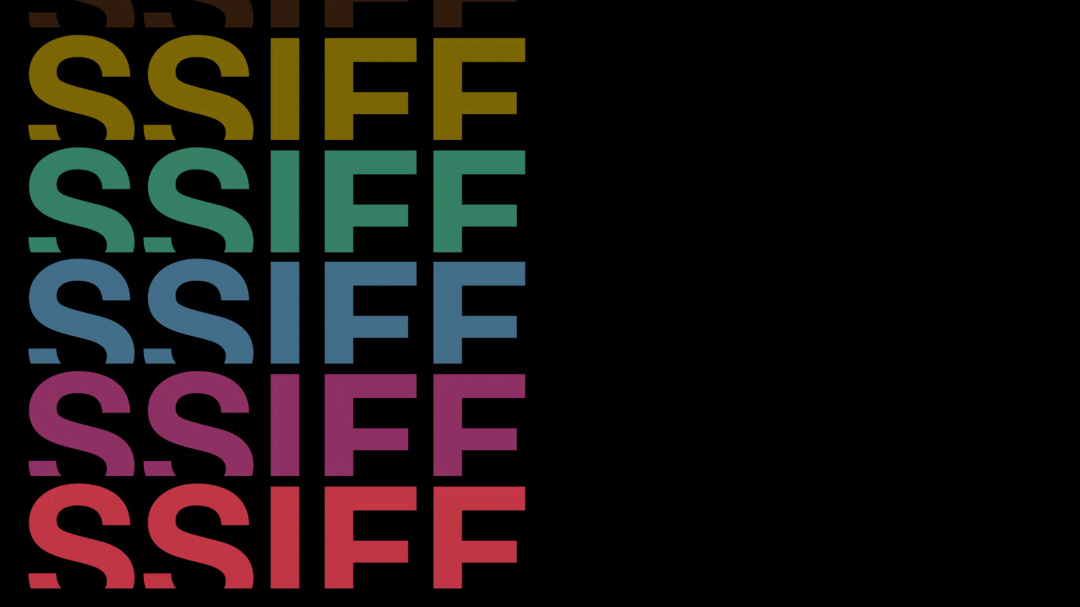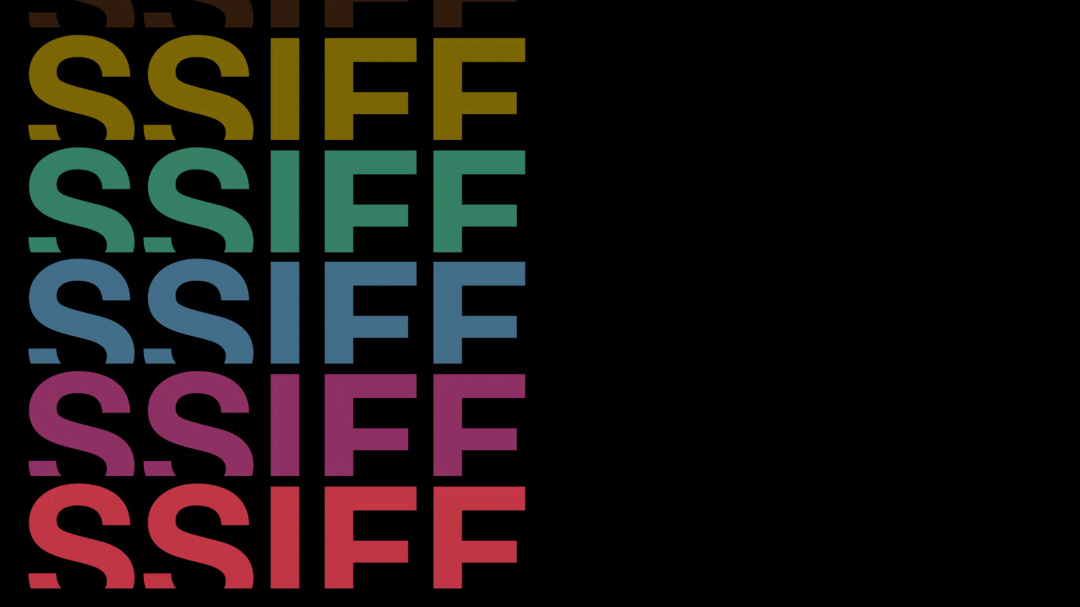 Horizontes Breakfast ''LOS SILENCIOS'' and ''EL MOTOARREBATADOR'' (v.o. )
42m. 7s.
Horizontes Breakfast ''LOS SILENCIOS'' and ''EL MOTOARREBATADOR'' (v.o. )
''LOS SILENCIOS'' BEATRIZ SEIGNER (Director, Producer, Screenwriter) ''EL MOTOARREBATADOR'' AGUSTÍN TOSCANO (Director, Screenwriter)
(v.o. )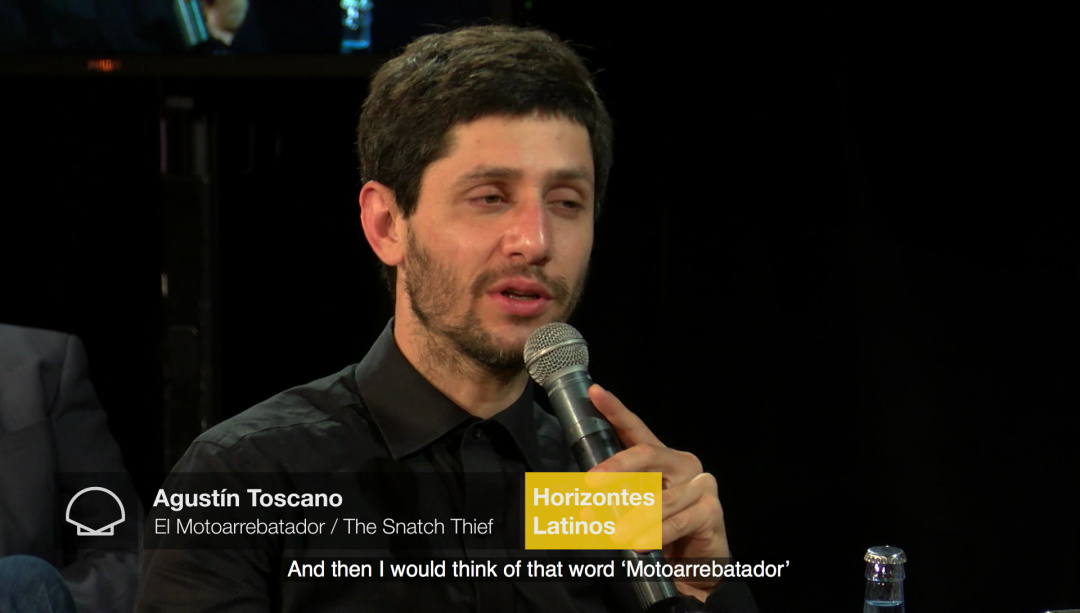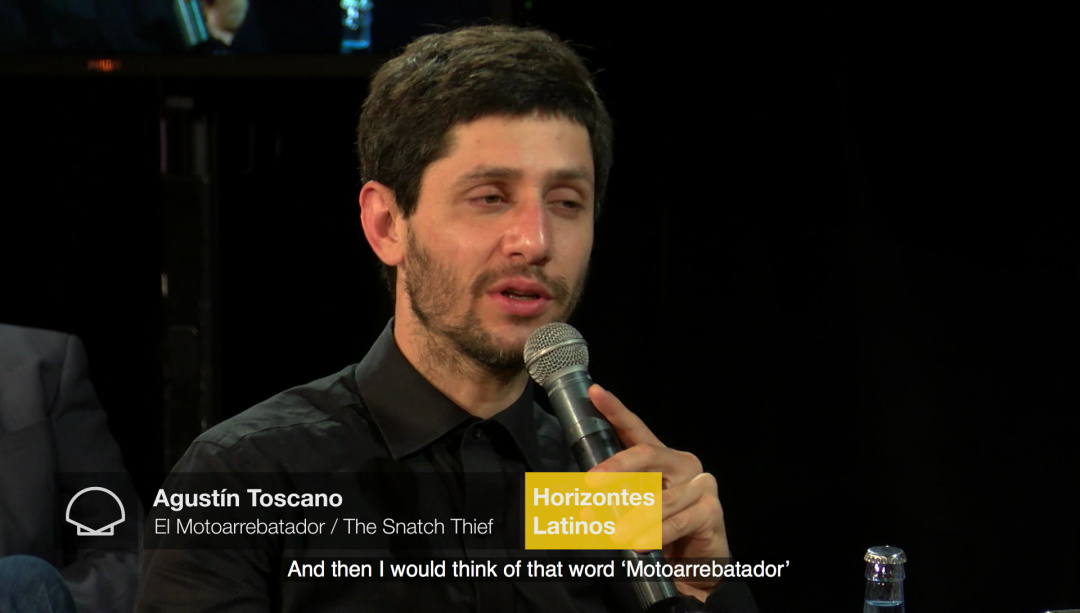 Conversationes Day 27 (v.o. )
2m. 23s.
Conversationes Day 27 (v.o. )
(v.o. )
In the Argentinian city of Tucumán, Miguel makes a living as a motochorro, a thief who snatches people's belongings from his motorbike. Stealing her bag from Elena, an old woman, he ends up hurting her badly. After the brutal incident, Miguel is plagued by guilt and can't get his victim out of his mind. In an attempt to do the right thing, he conceals his true identity from the Elena and starts looking after the injured and unsuspecting old woman. The closer he gets to her, the more he becomes entangled in his own lies. Afraid of telling Elena the truth, and still haunted by the past, Miguel is unable to find true redemption.

BIOGRAPHY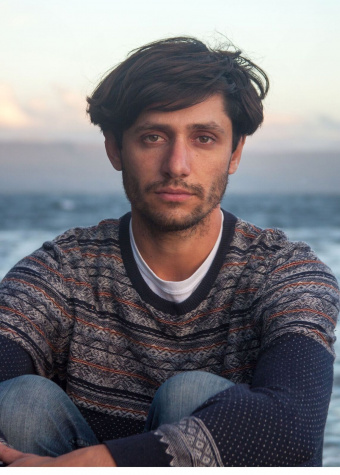 Agustín Toscano is a film and theatre actor, scriptwriter and director. In 2013, his first feature film, Los dueños, co-directed with Ezequiel Radusky, premiered in the Semaine de la Critique at the Cannes Festival, where he won a Jury Special Mention. The film also won the Silver Condor for Best First Film from the Argentine Film Critics Association. El motoarrebatador (The Snatch Thief), his second film, was selected for the San Sebastian Festival's Co-Production Forum in 2015 and premiered in the Quinzaine des Réalisateurs at the last Cannes Festival.

CAST & CREW
Director
Screenplay
Agustín Toscano
Production
Sales
Photography
Arauco Hernández Holz
Edition
Pablo Barbieri
Music
Maxi Prietto
Cast
Sergio Prina, Liliana Juárez, León Zelarrayán, Daniel Elías, Camila Plaate, Pilar Benítez Vibart, Mirella Pascual
Format
DCP FOLLOWING DCI
Running Time
93 m.
Country
Argentina - Uruguay - France