Pretending to be blind, Jonas enters a TV dance contest, where he meets his attractive dance partner, Saule. Soon they become the show's most popular contestants. While the whole nation believes that Jonas is blind, one of his old acquaintances, Vytas, is released from prison. As reminders of the past close in on them, Vytas struggles with contradictory feelings: whether to seek revenge or forgiveness for sins past and future in such a manipulative world.

BIOGRAPHY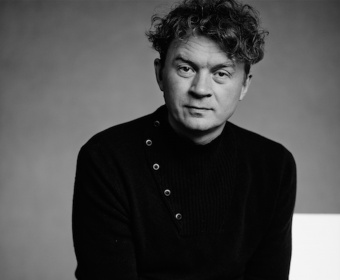 Ignas Jonynas is a film director and writer, based in Vilnius, Lithuania. He studied Theatre and TV directing studies at the Lithuanian Academy of Music and Theatre. He has written and directed two fictional short films: Sunday As It Is and The Dancing Worm. His debut feature film, The Gambler, had its world premiere at 61st San Sebastian Film Festival. The film has been screened at numerous festivals around the world and has won, among others, the Special Jury Award at the 29th Warsaw Film Festival and six Silver Crane Awards in Lithuania..

CAST & CREW
Director
Screenplay
Ignas Jonynas - Kristupas Sabolius
Production
Magic Films
Kristina Ramanauskaite
Locomotive Productions
Roberts Vinovskis
Limelite
Vladimir Yatsenko
Photography
Denys Lushchyk
Edition
Paulius Zavadskis
Music
Toms Aunins
Cast
Dainius Kazlauskas, Darius Bagdziunas, Paulina Taujanskaite
Format
DCP FOLLOWING DCI
Running Time
103 m.
Country
Lithuania - Latvia - Ukraine