During the events of 3 March 1976 in Vitoria, five workers were killed by the police after a long strike. Begoña, a young middle-class girl, will live in first person those events which shook "a city where nothing ever happens." In an increasingly bitter conflict, both she and her family will be forced to take sides. Finally, after the massacre, Begoña, the city and the country will never be the same again. A real story with real characters.

BIOGRAPHY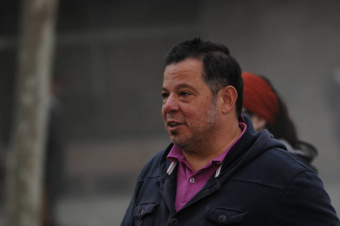 Víctor Cabaco has worked as an assistant director on numerous short films including Cien maneras de hacer el pollo al chilindrón (Kepa Sojo, 1997) and El tren de la bruja (Koldo Serra, 2002), as well as on the full-length features Sabotage (Esteban and Josemi Ibarretxe, 1999) and Ouija (Juan Pedro Ortega, 2003). He held the same position on the TV series broadcast by Antena 3, Compañeros, for which he also directed a number of episodes. Vitoria, 3 de marzo marks his feature directorial debut.

CAST & CREW
Director
Screenplay
Juan Ibarrondo, Héctor Amado
Production
Sales
Distribution
Photography
Gaizka Bourgeaud
Edition
Álvaro Herrero
Music
José Luis Canal
Cast
Amaia Aberasturi, Ruth Díaz, José Manuel Seda, Alberto Berzal, Mikel Iglesias, Iñaki Rikarte, Oti Manzano
Format
DCP FOLLOWING DCI
Running Time
90 m.
Country
Spain