Juan is a mediator who tried to achieve peace between ETA and the Spanish Government. Roberto is a spy with the secret services who infiltrated his life for years. Mudar la piel is the story of Juan, the director's father, and Roberto, the man who spied on him. The two cultivate an unusual friendship despite the betrayal. Mudar la piel (The Spy Within) is also the chronicle of the filmmakers' relationship with the spy and of how difficult they found it to trap his slippery identity.

BIOGRAPHY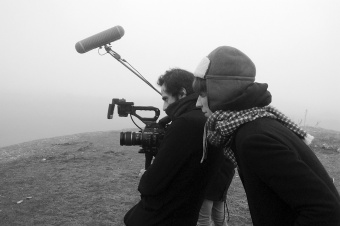 Ana Schulz studied Photography, Humanities and Journalism in Madrid. Nowadays she works as a photographer. She has worked in art galleries and Radio 3. Mudar la piel is her first feature.. Musician, editor, director and professor at the Pompeu Fabra University, Cristóbal Fernández has directed three documentaries: El oficio de mi hermano (2002), About Victor Kossakovsky (2004) and Diario de un reflejo (2008).

CAST & CREW
Director
Screenplay
Ana Schulz
Production
Sales
Distribution
Photography
Cristóbal Fernández
Edition
Cristóbal Fernández, Ana Schulz
Music
Fred Frith, Alfred Schnittke
Featuring
Juan Gutiérrez, Frauke Schulz Utermöhl, Ana Schulz
Format
DCP FOLLOWING DCI
Running Time
88 m.
Country
Spain